US Open 2014: Butch Harmon backs Phil Mickelson to end US heartache
Pinehurst the "perfect place" for Lefty to complete major set
Last Updated: 11/06/14 6:05pm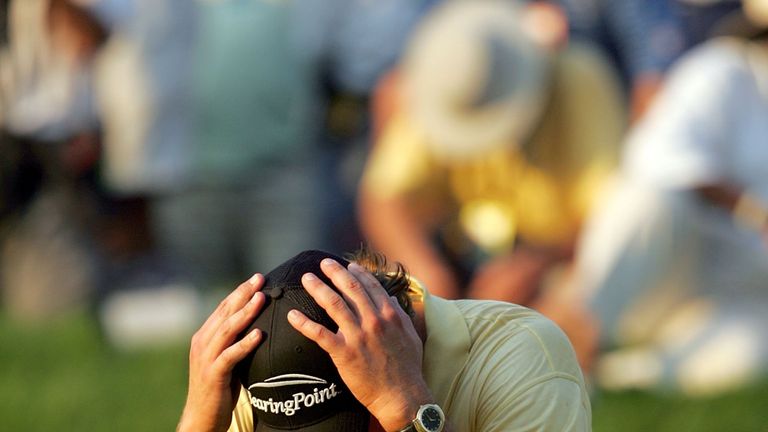 Pinehurst No.2 is the perfect course for Phil Mickelson to win his maiden US Open, says Butch Harmon.
The 114th staging of the event starts in North Carolina on Thursday, where England's Justin Rose defends his title from Merion 12 months ago.
The 43-year-old kicks off this year's charge in a group with reigning champion Rose on Thursday, and Harmon believes the course could suit the left-hander's style.
"He definitely has all the qualities that you need to play well around Pinehurst," he said. "You're going to use a lot of short game in it especially because of the firmness of the greens and all the run offs – which is right up his alley.
"The one thing I think he has going for him is that he's driving the ball better now than he ever has, and I think that's going to be a real asset around here. He loves the set-up of the whole golf course. He was here last week for a couple of days, did a lot of practice, worked on his strategy on how to play the golf course; he feels very good about that."
"Having said that, you still have to go out and play; you still have to go out and get the job done. I think his advantage is that he has the most creative and artistic game in the game of golf, and this plays into his hands.
"The one think Phil has to do is putt better than he has been. He has not been putting well all year and that's what's held him back."
Grand slam
Mickelson has a record six second-place finishes at the US Open and, after his victory at the Open last year, the tournament is now the only major to elude him.
Harmon believes the American will have the added personal pressure of that achievement, but is still backing him to succeed as long as he maintains his focus.
"Phil wears his emotions on his sleeve; you heard it in his press conference as he spoke about it," he added.
"When he won the Open Championship last year he realised he the chance to have a career grand slam and I think what, only five or six people in the whole game of golf have ever done it. So yes, he talks about it a lot and it puts more pressure on himself just because that's a matter of fact and he has a chance to do it.
"This could not be a more perfect place for him to finally get his US Open title, but you still have to go out and get it done."
There has been plenty of European success on American soil recently, with Rose's triumph and victories for Northern Irish pal Graeme McDowell and Rory McIlroy all coming in the last four years.
Sky Sports pundit Harmon isn't ruling out the possibility of further success for a European golfer, and thinks McIlroy is coming into form at the right time.
"I like the way Rory is playing," he said.
"He had a great win at Wentworth , which I think showed the ability, with the turmoil of the course that he had,  to be able to put that aside and go play. I think any anyone with a creative short game has chance here.
Wager
"This is a links-y look of a golf course and it kind of plays with a links feel, with a gusty type of green. It's a very strange set-up and it's the only US Open in the history that doesn't have any rough, although it's going to have the wispy grass and the sandy areas.
"I think you could have a European winner and I think the golf course suits a European player for sure.
"[But] my money is on Phil. I have to be totally honest, I put a pretty big wager on Phil Mickelson.
"It's a special event for us and it's our national championships. It's usually played on a very difficult golf course; this place has got such great history to it, it's going to be a great week."