The Open 2013: Struggling Rory McIlroy can find form at any time
Rory McIlroy laboured on day one at the Open, but Denis Pugh is backing the Ulsterman to find his form.
Last Updated: 18/07/13 6:23pm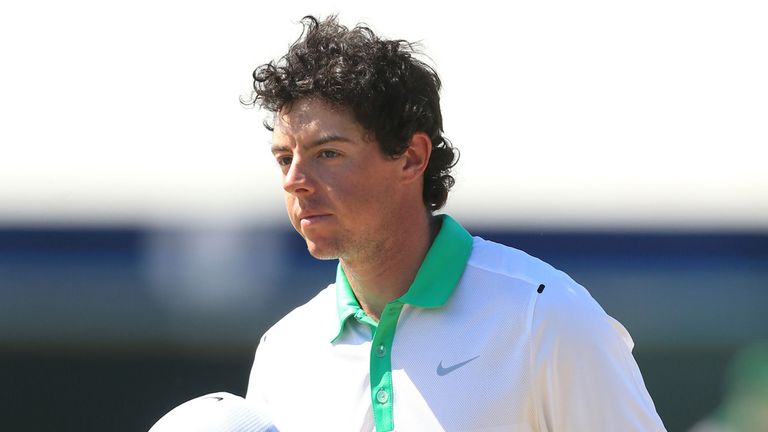 McIlroy won the 2011 US Open and last summer's USPGA Championship but has failed to seize a title this year and been overhauled by 14-time Major victor Tiger Woods at the top of the world rankings.
The Ulsterman, whose best finish at an Open Championship was his tie for third at St Andrews in 2010, accrued six bogeys and two double bogeys in his first round in East Lothian on Thursday.
But Sky Sports pundit Pugh, who coaches Italy's Francesco Molinari, reckons McIlroy could soon re-discover his golden touch.
"Rory is just an enigma right now," he told Sky Sports News HD.
Talented
"Even old sages like myself don't know what is happening with Rory as his game is nowhere near where it should be.
"But he is Rory and he is so talented and you think that at any moment he could click his fingers and it could come back."
Ian Poulter posted a one-over-par 72 in his opening round in Scotland and subsequently Tweeted: "Unfortunately the guys this afternoon will struggle with a few pin positions. 8th hole is a joke, 18th needs a windmill & clown face."
And Pugh says he understands why the 37-year-old Englishman was so frustrated.
"The conditions are hard and fast - I saw that when I watched Francesco - and playing par golf is tough," he said. "Clown faces is harsh but there will be some red faces if this keeps up.
"With this warm weather the greens are going to go very hard and it will be tough to get [the ball] on the green with your approach - and staying on the green with your first putt."