Paul McGinley: European Ryder Cup captain wants Tiger Woods to play at Gleneagles
Irishman talks this year's Open Championship at Hoylake
Last Updated: 14/07/14 11:04am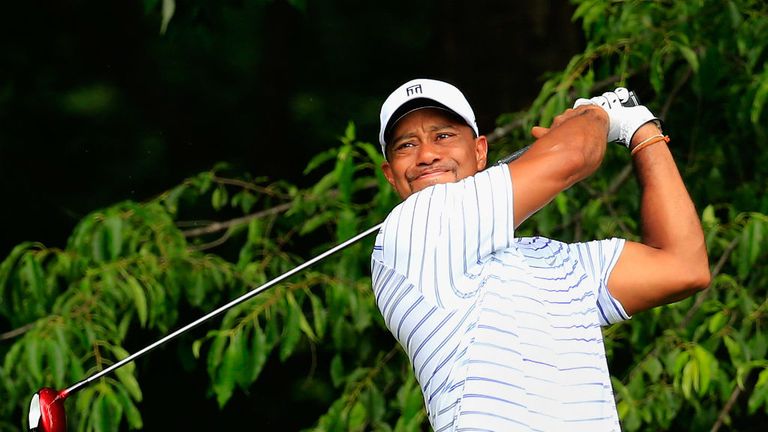 Tiger Woods is far from certain to appear at the 2014 Ryder Cup – but European skipper Paul McGinley hopes the former World No. 1 makes it.
Woods has just returned to action following a three-month spell on the sidelines due to back surgery and will have to rely on a pick from American captain Tom Watson in order to play at Gleneagles.
The 38-year-old's absence could benefit McGinley's squad but the Irishman says The Ryder Cup, which you can catch on Sky Sports this September, would suffer without a player of Woods' importance.
Woods will compete in his first Major since the 2013 USPGA Championship when he heads to the Open at Hoylake, a place where he won by two strokes from Chris DiMarco in 2006.
And in McGinley's latest skysports.com Q&A, he looked ahead to the tournament and revealed why Royal Portrush will be a superb Open Championship venue when it eventually hosts the competition…
Do both The Open Championship and The Ryder Cup need Tiger Woods playing in them?
PAUL SAYS: We all have to recognise that Tiger is box office and all tournaments are better with him in them. The Ryder Cup, in particular, deserves to have the best players and the ones of the highest stature playing in it and if Tiger is fit and available for Gleneagles it will be great.
With or without Tiger, the Ryder Cup will be buzzing, won't it?
PAUL SAYS: The support will be huge and it is important we take advantage of that and enjoy the fact we are playing at home. Ryder Cups, in general, have always been very passionate affairs, not just among the players but among the crowd and as we will be in Scotland, the home of golf, I expect this year to be no different. I hope to see plenty of European fans there cheering us on!
Atmosphere-wise, you must have really enjoyed the recent Irish Open in Cork Harbour?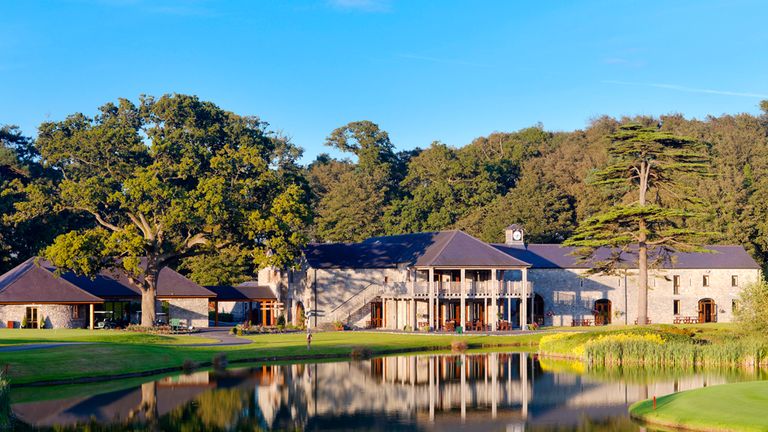 PAUL SAYS: Oh yes! It was a very successful Irish Open with Fota Island a great host. The golf course was in great condition, the weather was perfect and the crowd was electric. It was one of the most enjoyable Irish Opens I ever played in – even though I missed the cut with two 73s!
And Irish fans will have more to cheer about when the Open returns to Portrush, won't they?
PAUL SAYS: To now know that Royal Portrush will host the Open Championship, perhaps as early as 2019, is great for Ireland. The boys from Northern Ireland – Rory McIlroy, Graeme McDowell and Darren Clarke – have done brilliantly to win Major Championships and perhaps that helped Portrush's cause, but it is one of the finest courses in the world and will be a superb Open venue.
With Martin Kaymer winning the US Open by quite some distance, hopefully it can inspire another European winner at Hoylake.
Paul McGinley
What are you main memories of the Open Championship?
PAUL SAYS: I grew up as a kid watching it, with the first one I remember being the 1973 tournament in Troon which Tom Weiskopf won. Seve's three victories always stick in my mind, too, but I also got a hole in one and co-led after two rounds in 1996 at Royal Lytham when Tom Lehman won as well, so it is an event I have always enjoyed watching and playing in.
Is there an overwhelming favourite at Hoylake this year?
PAUL SAYS: It is hard to pick a winner but with Martin Kaymer winning the US Open by quite some distance, hopefully it can inspire another European winner. His stunning performance should galvanise his peers, which is good for them and good for me. I played at the Open the last time it was held at Hoylake in 2006 and it was a wonderful venue. It was a great test of skill because the course was so firm and bouncy, and if we get some wind next week it will be fantastic.
You will have your Ryder Cup cap on when watching the Open, but what has been the most enjoyable part of that job for you so far?
PAUL SAYS: I have enjoyed the whole journey of being Ryder Cup captain, which has had different stages. Firstly I had to get my head around the job and its requirements and then I had to have meetings about logistics, uniforms and hotel rooms. Then the 'One Year to Go' celebrations were upon me, before I did a bit of media and represented the commercial sponsors. It's a really complete journey and I have enjoyed ticking off the milestones.
Now, though, is it all about the playing side of things?
PAUL SAYS: Yes. I am now extremely clued-in on what the players are doing, their form and who my three picks might be, because these next few weeks could shift the sand in terms of the 12 players who make the team.