Solheim Cup: Richard Kaufman reviews Team USA's victory in Iowa
Last Updated: 22/08/17 12:48pm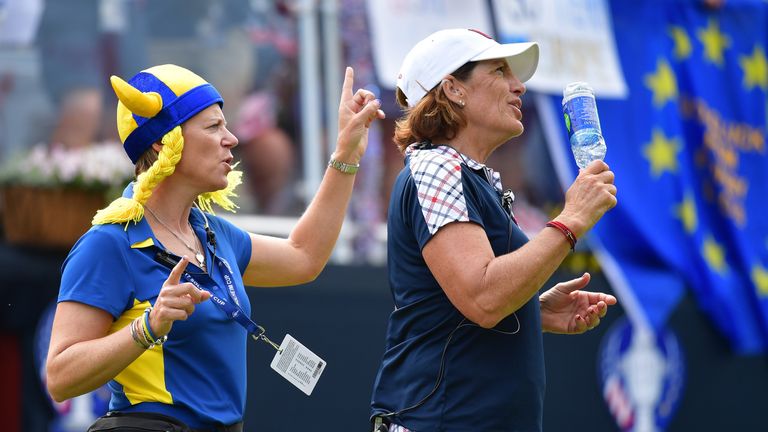 Richard Kaufman reflects on a memorable week for women's golf at the Solheim Cup and looks back at Team Europe's performance in Iowa.
There's not a Ryder Cup, Solheim Cup or Curtis Cup I have been to that hasn't delivered in one way or another and Des Moines was another of those occasions.
From the friendliness of the people of Iowa to the standard of the golf, it was a week to be proud to be associated in some way to the ladies' game. The Solheim Cup is a great platform and celebration of the ladies' game.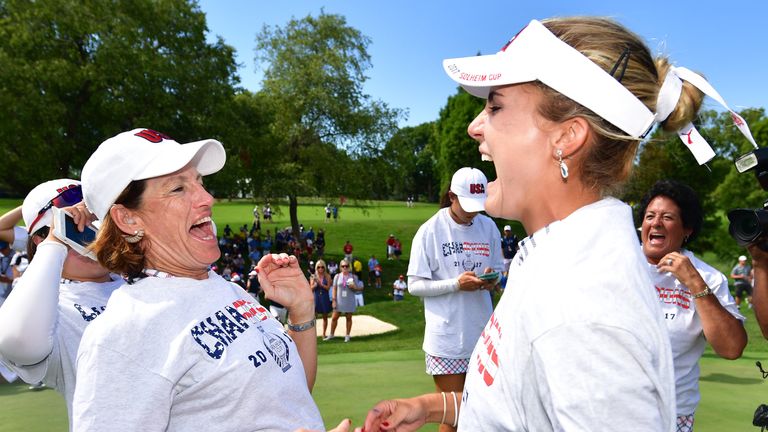 I honestly don't know where to begin to summarise the week, from why Europe lost, to the best of the golf and the future of the Ladies European Tour. From the first session to the last, the US players were always able to respond to whatever Europe were doing.
Friday afternoon, when Europe weren't at their best, the USA capitalised. When Annika Sorenstam's side upped their game, the Americans just played even better.
Cristie Kerr, what a competitor! Angel Yin, what a talent! If anyone, though, was to get the winning point for Team USA, I was so pleased it was Lizette Salas.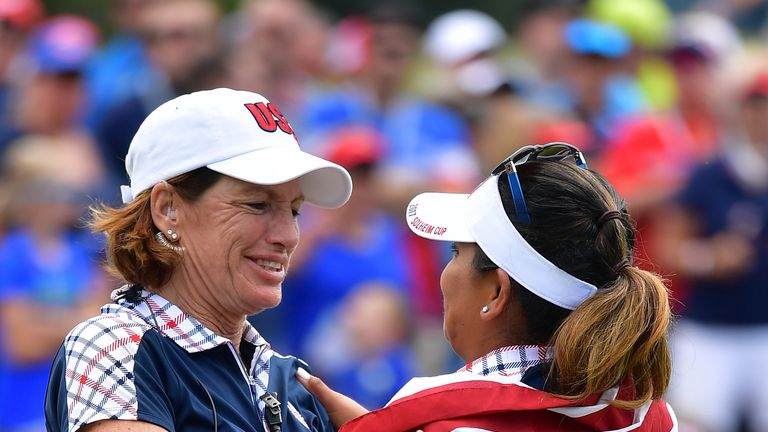 I got the chance to tell her story as it all concluded on the 18th green, but it's worth repeating. Lizette is the daughter of Mexican immigrants, her parents, Ramon and Martha, left Guadalajara in Mexico when they were 18 and moved to LA.
Her dad was a mechanic and bought Lizette golf lessons by bartering, offering free car services to the golf pro at the golf course where he worked in exchange for lessons for his daughter. It turned out to be a good deal.
The interview she gave to Sarah Stirk after her win was so sweet and emotional. She is proud of her heritage and proud of where she has come from and just as proud to represent the USA.
In the current climate in her country, she is a story of positivity. She has said in the past that Donald Trump can say what he likes, it won't change how she feels. And we saw all of that.
For Europe, losing Suzann Pettersen was a blow and having no Charley Hull on Saturday didn't help, but it was Friday afternoon's session that was crucial.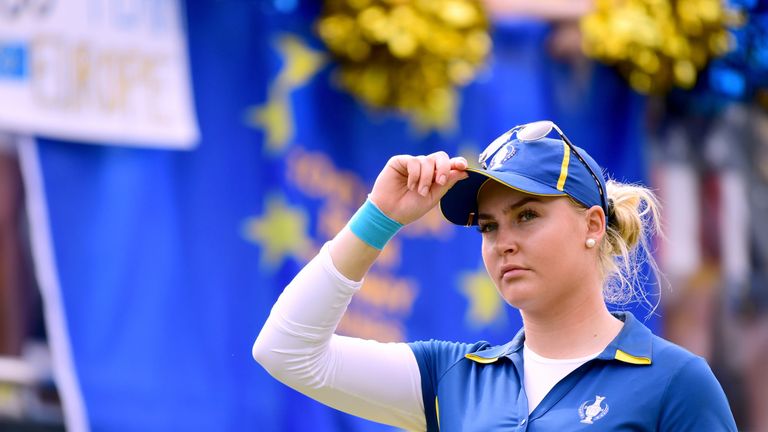 I don't know if it was the pairings but the European players, for the only time over the three days, just couldn't get going. Losing holes to pars in fourballs just isn't good enough.
I hate to focus on that session, because there was so much positivity about Europe's play in general. Some of you may have been surprised by how good Georgia Hall was, but I honestly wasn't.
If there was to be a deputy for Pettersen, no one could have done it better than Catriona Matthew. When, I assume, Catriona is made captain for Gleneagles in 2019, she will no doubt be hoping she will be able to call on a fit and in-form Pettersen.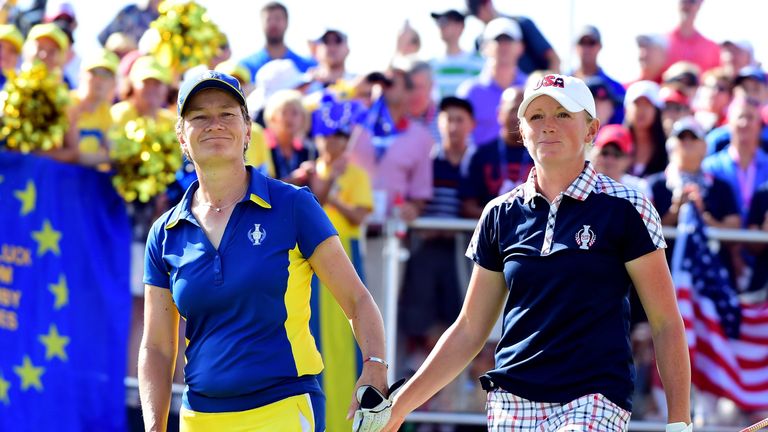 My highlights of the week? The match between Anna Nordqvist and Lexi Thompson was fantastic theatre as well as play. Imagine how good the Swede would have been if she hadn't have been suffering with glandular fever?!
My favourite session was Saturday afternoon. There were birdies flying in from everywhere, holed chip shots, bunker shots, wedges - the lot!
All that was missing was a hole-in-one, which we came so close to a few times. It wasn't just the golf though, as the overall atmosphere was superb.
When you consider what has gone on at Solheims past, especially most recently, this was one that left you with a smile on your face. Both captains, who are probably the most decorated of all-time, helped to set the tone.
The image of the European players walking arm-in-arm down the 16th fairway was just as memorable as the scenes of joy from the Americans at 18.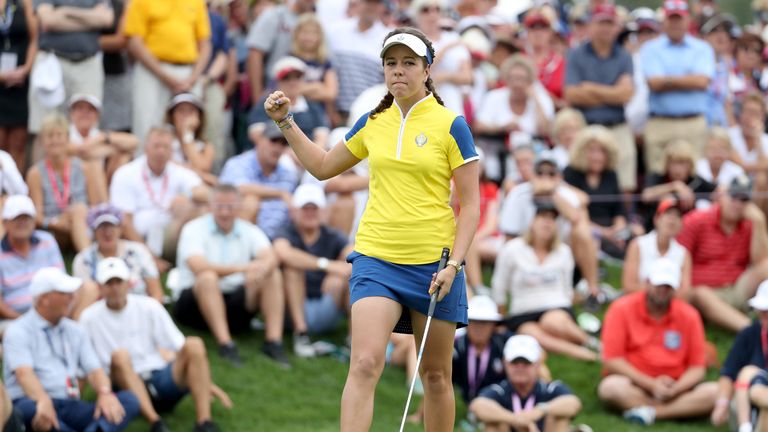 So where does this leave the Ladies European Tour? With hope. Georgia Hall is not a one-off. There are a number of good young players waiting to shine, given the opportunity. Unfortunately, on too many occasions in 2017, they are not getting that chance.
The news that LPGA and the European Tour are in discussions to find a way forward is a step in the right direction. The Solheim Cup is a joy to watch and the Ladies European Tour needs protecting.