Ryder Cup wildcards: Sky Sports looks at Paul McGinley's three captain's picks
Last Updated: 02/09/14 2:52pm
It was never going to be easy for Paul McGinley, but it was a nice problem to have with some Ryder Cup veterans and an in-form debutant battling to grab one of his wildcard picks for Gleneagles, but eventually he settled on Ian Poulter, Lee Westwood and Stephen Gallacher.
Such was the strength of competition that former world No 1 Luke Donald, with a superb Ryder Cup record, did not make the final cut, thanks mainly to Gallacher's wonderful final attempt at the Italian Open on Sunday.
Francesco Molinari was also unlucky to miss out, with the steady Italian up there in terms of qualification points but not with the same Ryder Cup pedigree as Westwood or Poulter.
Poulter himself was an almost automatic pick given his recent heroics, while the Scottish element of having Gallacher at Gleneagles will give the home fans even more to shout about.
Let's take a look at the three wildcard selections:
Ian Poulter (Ryder Cup record: Played 15 - Won 12, Lost 3, Halved 0)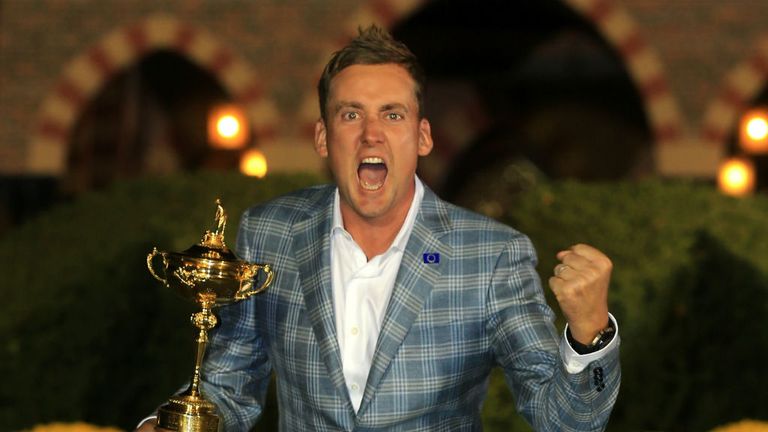 It was officially billed as three wildcard picks, but as Poulter dropped down the points tables it soon became just two, as 'Mr Ryder Cup' has more than earned a free pass to Gleneagles given his performances in the last few tournaments.
Europe's top points scorer in the last three Ryder Cups, Poulter has seven wins in his last eight matches and a perfect four-out-of-four singles record, but much more than even those great stats is the influence he now has on the European team.
His fifth appearance will be a third as a wildcard, but there can be no doubt now that Ryder Cup golf is almost a different sport to a usual strokeplay event, and there's also no doubt that Poulter is the master when the pressure is on.
Injuries hampered his qualification bid this time around, but he's shown signs of life more recently – and after he pulled Europe back from the brink on that famous Saturday night at Medinah, you'd be hard pushed to find anyone who wouldn't have picked him.
Stephen Gallacher (Rookie)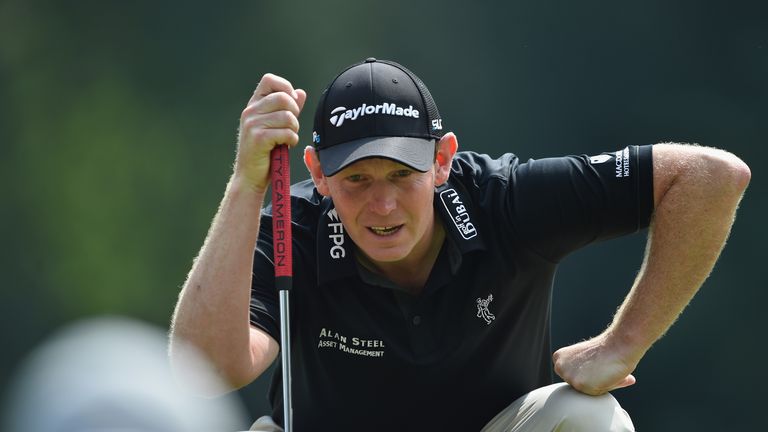 "It's hard to pick a rookie" said McGinley at his press conference, but Gallacher made it all the more easy for his skipper with his valiant Sunday 65 at the Italian Open – when he fell just agonisingly short of automatic qualification.
Several factors were in Gallacher's favour – at 39 he's been around a while and will not be as nervous as a younger rookie. He's also a Scot, and a local one at that with his home just 30 miles or so from Gleneagles, and as a local hero making a fairytale debut on home soil he will have the crowd fired up.
He's also got solid course form, something McGinley was keen on having in his team, with seven top-10 finishes on the PGA Centenary Course meaning he will also be more than comfortable in his surroundings. That takes another potential problem out of the equation.
But more than anything, his actual play throughout the year, both in Europe and across the pond, is the reason he got the nod. He's a full-time European Tour player, something McGinley is also keen on, and when the chips were down in Italy he produced a superb response under intense pressure – that will stand him in good stead.
Lee Westwood (Ryder Cup record: Played 37 - Won 18, Lost 13, Halved 6)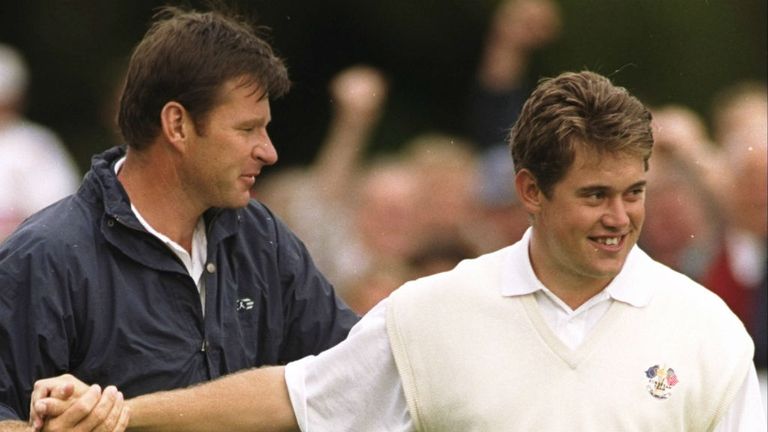 It seems to have come down to a toss of a coin between Westwood and Donald for the third and final wildcard spot – and it will have been a close call with both having good records and a vast amount of experience in the event.
It will be Westwood's ninth Ryder Cup, and he's had the edge on Donald in bare form this year, he managed a win in Malaysia and finished seventh in the Masters. A top 15 at the US PGA saw a decent return to form after missing the cut at the US open and Open.
He admits his form hasn't been great, and he dropped out of the FedEx Cup at the first stage. He may use that time to prepare for the Ryder Cup though so it may not be altogether too damaging for him – and he will be available for McGinley to tap into his experience regarding possible pairings.
Finally, he may have just got the nod due to his personality and his standing within the team room. Perhaps having a slightly bigger character than Donald in and around the rest of the players, plus the influence he may have on the younger players may have just earned him that coveted spot.