The Open: Padraig Harrington drawing on memories of 2008 win
By Keith Jackson at Royal Birkdale
Last Updated: 17/07/17 6:17pm
Padraig Harrington will draw on positive memories from 2008 as he attempts to land a fourth major title at The 146th Open.
Harrington denied Sergio Garcia in a play-off at Carnoustie in 2007 and then became the only European in over 100 years to successfully defend the Claret Jug 12 months later, claiming an impressive four-shot win at Royal Birkdale.
The Irishman returns to the Southport links this week encouraged by his performances at both the Irish and Scottish Opens, and is adamant he is a serious contender despite having won only twice since landing his third major at the 2008 PGA Championship.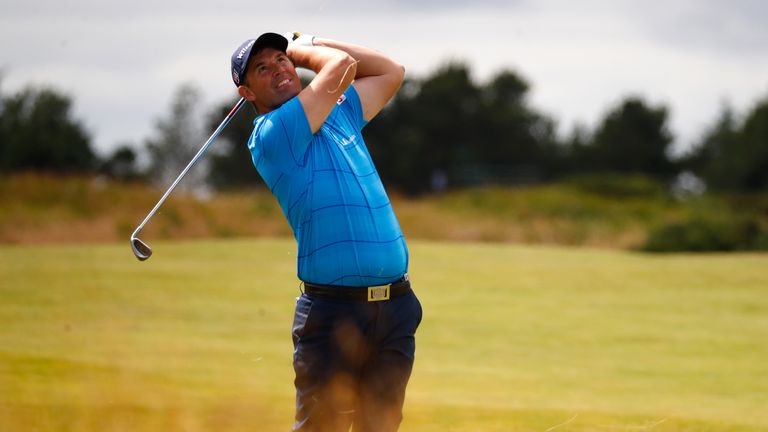 "I really do have good memories from 2008, and it was a real big win for me at the time," Harrington said at his pre-tournament press conference. "Obviously I had won at Carnoustie, and Carnoustie was very exciting, but kind of messed up the 72nd hole there, so it left a little something wanting.
"It was nice to come back here, and I think I won from the wrong side of the draw. I was in the last group Sunday, I played great, swung the club great and hit a great shot on the 71st hole. I did everything you dream about doing as a kid to win a major, and it was a very satisfying feeling to get my second major here.
"It's interesting this week, I've come in in a better form so I'm playing decent golf and contending, or trying to contend. I enjoy the week because I am not quite defending, but coming back here again and making the most of it because these good feelings don't come around that often.
"So I have a few things to do this week and try and manage my way around so that I'm minimum stress, minimum amount of work, so that I'm fresh for the 72 holes of golf.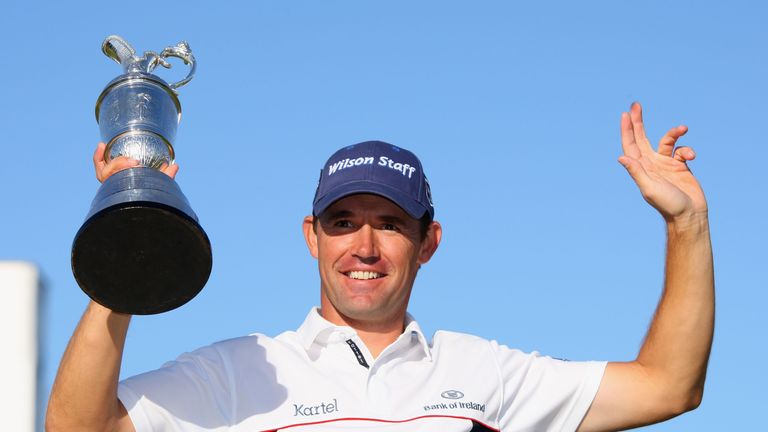 "I got lucky in 2008, because I came into the tournament and I was injured, and that just took a lot of the expectations off. I was able to do all the stuff that you have to do as defending champion and have time to do it. So because I wasn't playing practice rounds that week, I basically freed up a lot more time, so there was a lot less stress.
"The week turned out to be a grueling, tough week, and I played the least amount of golf. So I was probably the freshest guy on the golf course Thursday morning and happy to be there, and certainly the freshest probably come Sunday."
Harrington was tied for the lead at the halfway stage of last week's Scottish Open before a third-round 79 effectively took him out of contention, although he bounced back with a final-day 66 which earned him a share of fourth place.
"I played the same both days, so absolutely no significance whatsoever to the two," he added. "I have played so many rounds of golf now in my career, I fully understood what goes on. I know I got a little bit unlucky on Saturday, and I got a little bit lucky on Sunday, and that was the difference.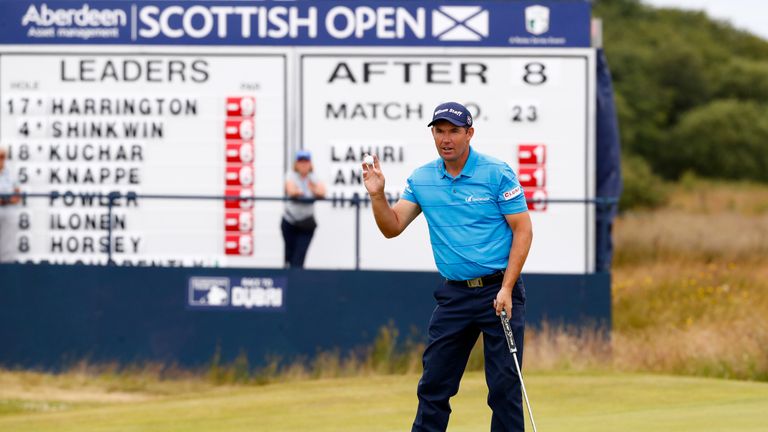 "There was no difference in the physical way I went about things, no change in my attitude. I hit good putts on Saturday that missed and I hit good putts on Sunday that went in. Between the two of them, it was very average, as in I holed the average amount of putts I'd say on Saturday and Sunday.
"I don't take anything from it in that sense that it's disappointing to shoot 79 when you're leading the tournament. It would be worse if it was on a Sunday, and it would be worse if it was this week. But I know that some of it ultimately is outside my control, and I don't have that ability to control it that well.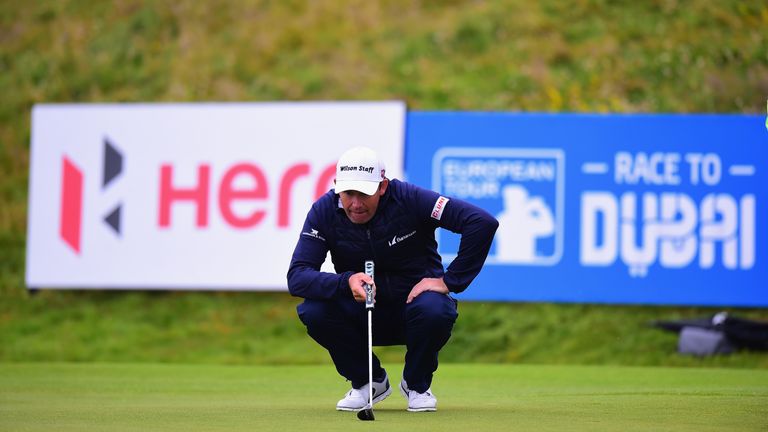 "I did everything I could to play the golf I wanted to play, and it got on top of me. The golf course was the winner that day. The weather was the winner.
"Even if I went out on Sunday, and if I went out there and played the same and shot 72, I could have been where I am in golf at the moment, my attitude, to my game off the golf course is really good at the moment. It's always been good on the golf course, but I'm getting a really good balance.
"And I can handle shooting 79, and I can handle shooting 66, too!"