Tim Barter
Golf Expert & Columnist
The Open: Tim Barter explains Richard Bland's good form at Birkdale
Last Updated: 22/07/17 10:06am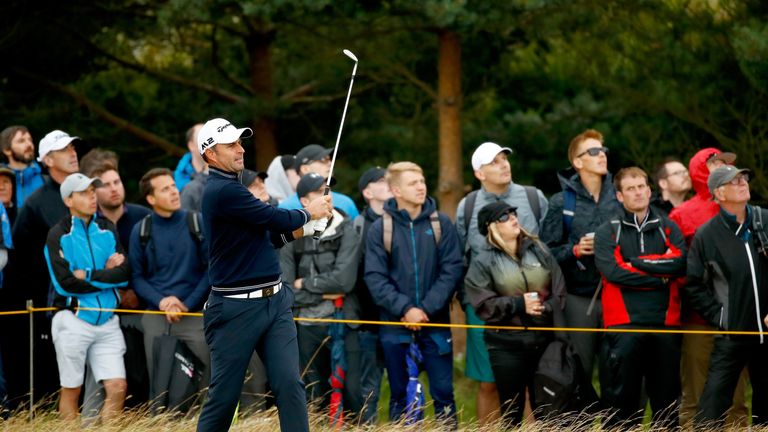 With European Tour veteran Richard Bland in contention at The Open, his coach Tim Barter reveals how a new-found self-belief has led to his great form over the last 18 months.
Last year was the best of his career, he made the top 30 in the Race to Dubai and had a handful of top-10 finishes. He had two or three chances to get that first European Tour win and didn't take them.
But the big step forward for him was at the beginning of the year when I gave him a good talking to and told him he needed to trust in himself more on a Sunday. He kept getting himself into contention and then not converting.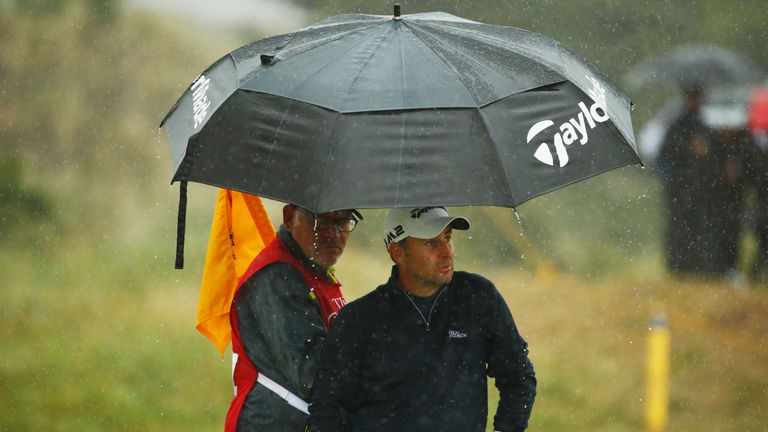 I basically told him to attack the golf course in the same way as he would attack it over the first three days. You can't win on the European Tour by trying to protect a score.
Richard needs to trust in his ability. He's 44 now, so he's not going to get that many more chances, so he has to take advantage of the opportunities he gets. So 2016 was the best year of his career, but he didn't quite manage to get that win.
Then he got injured at the start of this year. He had a back problem in Dubai and he was out for around eight weeks and didn't really get a run of tournaments, so it was difficult to find some form and consistency.
Richard also had a new golf ball in play and it took him a while to adjust in terms of his distance control in particular. So he went back to his old ball and worked very hard on his technique, which had gone a little off due to his injury as he was struggling to trust his rotation.
He started showing signs of form in early June, and then something really clicked at the BMW International Open in Germany. He finished tied for second there with Sergio Garcia and gave himself a chance to eagle the last to force a play-off.
The three-wood he hit to 15 feet at 18 was superb and it gave him a tremendous amount of confidence. In the past he may have played that differently and been more cautious to make sure he finished second and pocket a decent cheque.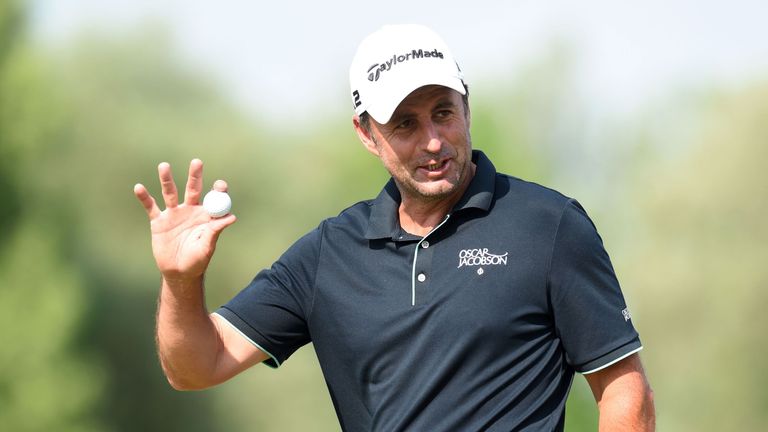 So to play a shot of that quality and give himself a great chance to make the eagle he needed was fantastic to see.
He wasn't at his best in France or at Portstewart, but he played well at the Scottish Open last week, finished in the top 20, and that gave him more confidence for this week. He's happy with his game and he's kicked on.
We've seen some tough conditions here at Royal Birkdale, but I think it's part of his new-found self-confidence that he is defying the elements. It's vital to enjoy these conditions rather than fear them, and it's just as important for Richard to build on his good start and try to remain aggressive when he can.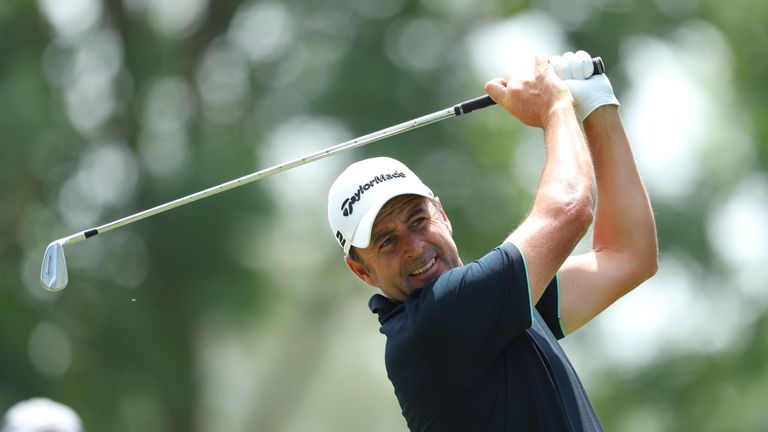 This is a different level for him this week, and it's only the third major he's ever played! In fact, the only Open he's played in was here at Royal Birkdale in 1998, when he was the club professional at Stoneham.
So for him to be in this situation is unusual, and it remains to be seen how he handles it over the weekend. But he's playing very well, he's swinging very well and his putting is solid.
Being in contention for The Open is a different kind of pressure, but for now he's riding the confidence he has built up over the last few weeks and that should hold him in good stead for a big challenge over the weekend.