Colin Montgomerie answers YOUR questions on Pinehurst, Phil Mickelson and more
Sky Sports pundit names his favourite course on the planet
Last Updated: 09/06/14 12:10pm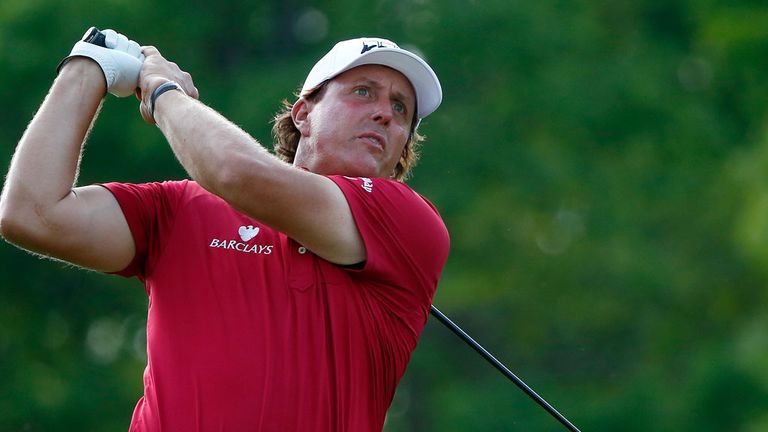 Colin Montgomerie expects Pinehurst to play havoc with players' scorecards at the 114th US Open.
Ahead of the second Major of the season, the Sky Sports pundit answered YOUR questions – and responded pretty decisively to one about how difficult it will be to navigate the famed North Carolina course, which last held the US Open in 2005.
However, Monty nominated a number of golfers that could flourish from Thursday and fight for the US Open crown, including a man who has finished runner-up in the event on six previous occasions.
The Scot also recalled his favourite Pinehurst memory and his near miss at the 2006 US Open, as well as revealing his hopes for the rest of the 2014 season following his victory at the Senior PGA Championship in Michigan.
So read on to check out Monty's thoughts and then watch each and every second of the 2014 US Open on Sky Sports, beginning at 2pm on Thursday…
Hi Colin, How would someone with a handicap of 10 cope with Pinehurst? How difficult is it? Adam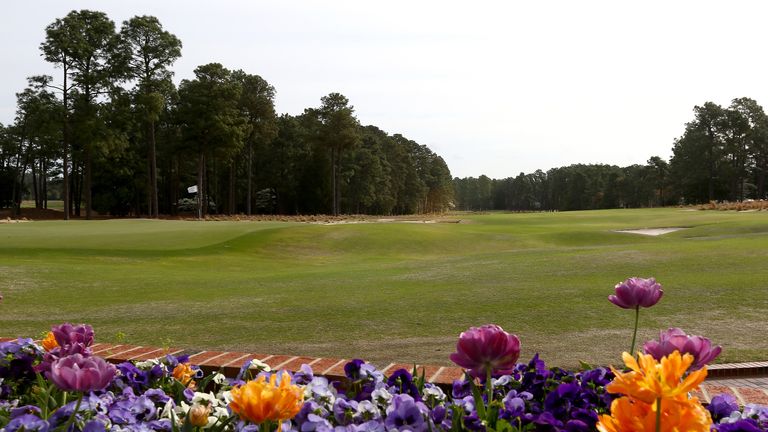 COLIN REPLIES: If someone with a handicap of 10 played Pinehurst, which is getting on for 8,000 yards and is a par 70, he wouldn't break 100! The greens are ridiculously quick and the pins are put in some on-the-limit positions – and I think the top players will realise that. I'd be surprised if anyone is under par come the end of the final round and would say Pinehurst is the toughest challenge golfers will face this year.
Do you think Phil Mickelson is destined never to win a US Open? What more does he need to do? Find a bit of luck? I've backed him at 20/1 so I hope he pulls it off! Anthony
COLIN REPLIES: The ball has to run in Phil's favour but there is no doubting his credentials as he has been a runner-up at the US Open six times. It would be great to see him finally do it and win the Grand Slam of Majors, but whether his time has passed I'm not sure. I think Pinehurst gives him a very good opportunity as the ball will run off the greens and you will have to be extremely visionary with your short game, something Phil definitely is. I would be thrilled if he did it.
Pinehurst remains a real golfing Mecca and course No 2 is certainly one of the finest in the world.
Colin Montgomerie
What are you memories of Pinehurst? Daniel
COLIN REPLIES: My main Pinehurst memory is from 1999 when Payne Stewart sank that putt to beat Phil Mickelson on the last hole, which became all the more poignant months later when he tragically died in a plane crash. The place remains a real golfing Mecca and all eight courses in that North Carolina area are brilliant, but Pinehurst No 2 is the best and certainly one of the finest in the world.
You finished second at the US Open in 1994, 1997 and 2006? Which tournament gave you the biggest regret? Mark
COLIN REPLIES: That would be Winged Foot in 2006 when I duffed a seven-iron, as in 1994 and 1997 I did not give it away, I was beaten. I had to say well done to Ernie Els and move on after Oakmont and Congressional but Winged Foots hurts the most because I made a mistake.
Who are your top contenders for this year's US Open? Steve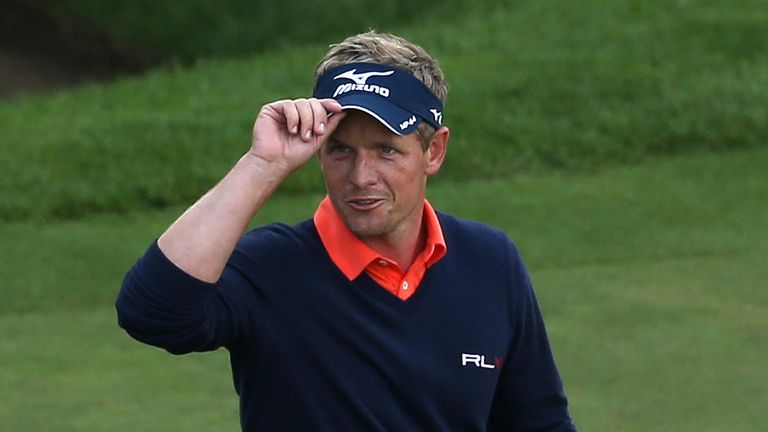 COLIN REPLIES: You are looking for someone with a very good short game who keeps the ball fairly straight and is patient, so that brings new World No 1 Adam Scott, defending champion Justin Rose and Luke Donald into the equation. Luke finished second to Rory McIlroy at the BMW PGA Championship at Wentworth and is playing very well at the moment, so he is one to keep an eye on – and Thomas Bjorn would have been the same had he not had to pull out with injury. Bubba Watson doesn't hit every fairway, which often limits him at US Opens, but because there is no rough at Pinehurst, Bubba has more opportunity this time, too – though I would love Phil to do it and I don't think he will be far away.
After your win at the Senior PGA Championship, are you targeting a regular return to the main tour? Jacob
COLIN REPLIES: Not really. My win in the Senior PGA Championship has got me into the USPGA Championship at Valhalla later this summer which is great. But courses these days are very long and take a par of 70 as opposed to 72 and it's hard work for guys over 50 to compete. I am very happy with what I am doing at the moment and I would now love to win the Senior British Open at Royal Porthcawl as that would get me into the Open Championship at St Andrews in 2015 and I'd love one more crack at that.
There is less adaptation required in America but these guys are entitled to go where they feel most comfortable.
Colin Montgomerie
Do you think top British golfers are reaping the benefits of playing more on the US Tour? Andy
COLIN REPLIES: There is less adaptation required in America but these guys are self-employed and entitled to go where they and their families feel most comfortable. Lee Westwood, Ian Poulter, Justin Rose and Graeme McDowell are all over there and seem to be enjoying themselves, and now that I am spending a lot of time in the States on the Champions Tour, I can see why.
What's the best course you have ever played? Derek
COLIN REPLIES: Pine Valley in New Jersey. I played there in the 1985 Walker Cup there and it was just spectacular, so it fully deserves to be voted as the top course in the world, as it frequently is by Golf Digest. You would have to give every aspect of the course 9.5 out of 10 and the way the course is laid out, how it is manicured, the atmosphere of it and the beauty of it is fantastic.
Is golf suffering from the lack of a huge superstar akin to Tiger Woods? We have Cristiano Ronaldo and Lionel Messi in football and LeBron James in basketball so is golf missing the Tiger of old? Maina
COLIN REPLIES: Viewership and marketing figures are down, especially in America where Tiger is a big box-office attraction. We miss him and we need him back, so let's hope that he is fit to return at the British Open at Hoylake.
Head to our US Open microsite for news, views, video, features and more.