Haye vs Bellew: David Haye and Tony Bellew trade more heated words at final press conference
By Richard Damerell
Last Updated: 03/03/17 10:44am
Tony Bellew says he does not want excuses from David Haye, who vowed to drag his bitter rival into a 'world of hurt' at the final press conference.
The feuding heavyweights shared a last verbal exchange ahead of Saturday's fight at The O2, live on Sky Sports Box Office, and Bellew immediately addressed rumours about Haye's physical condition.
Haye was asked to dismiss reports of an Achilles injuries when he attended Wednesday's media workout and Bellew urged his rival not to bring up any fitness problems after their heavyweight clash.
"It's here now and I'm looking forward to it," said Bellew. "I don't really have much to say. It's been a long, hard camp. I've enjoyed it.
"Nearly time to rock and roll. Let's see what happens. The main thing is no excuses. They have been put out to the media. We all get sore, we all get knocks and bumps. This is the combat business, it's called boxing.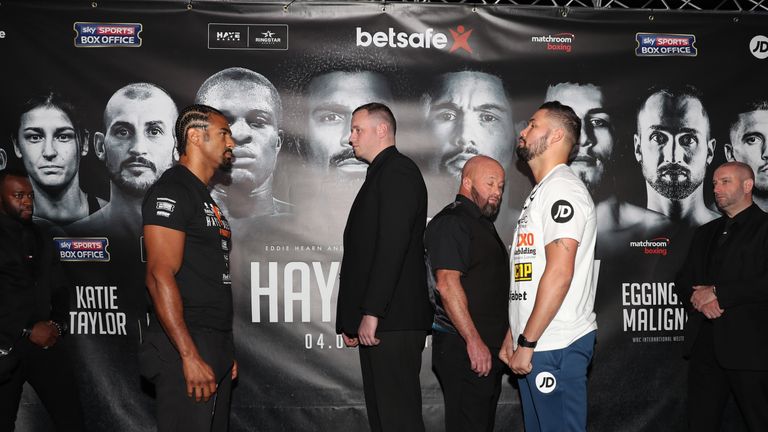 "No excuses. I don't want to hear any of them at all."
The injury references by Bellew were brushed off by Haye, who believes he is an even more dangerous fighter after making his comeback from a shoulder injury.
"He said he wouldn't beat the old David Haye, but the new David Haye is better than the old one," said the 36-year-old.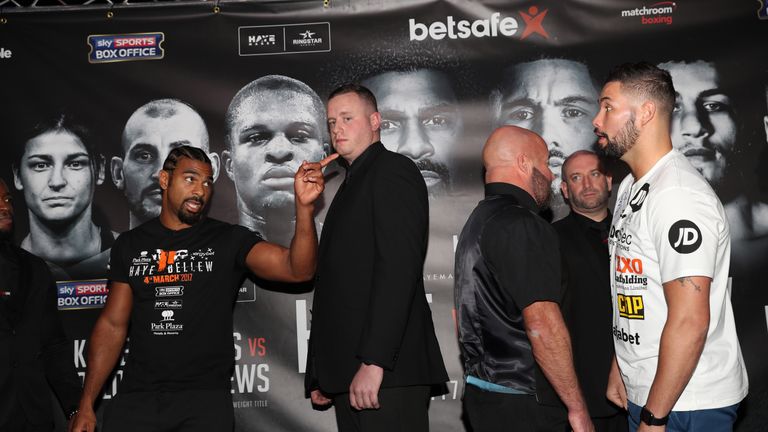 "Saturday night, you are seeing a real destructive job. Knocking him down for 10 seconds does nothing for me.
"He has made things personal. If he wants to do that, I'll make sure he never does that again. If he believes he can stop what I'm doing, he's in for a world of hurt."
Watch David Haye vs Tony Bellew at The O2 on March 4, live on Sky Sports Box Office. Book the event online here or via your Sky remote.