Haye vs Bellew: David Coldwell responds to verbal attack by opposing trainer Shane McGuigan
Last Updated: 16/02/17 6:45pm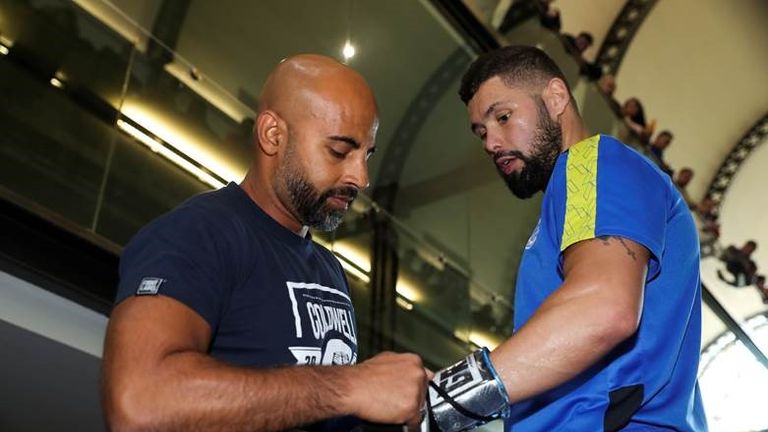 David Coldwell has responded to Shane McGuigan as both trainers traded words ahead of David Haye's grudge fight with Tony Bellew on March 4, live on Sky Sports Box Office...
Firstly, allowed to take David on the pads? I was never part of 'Hayemaker' as a trainer. I used to help Adam with certain issues with the training side of things, looking at sparring partners, George Groves, fighters like that.
No, I never took David on the pads. But allowed? Adam did actually ask me one day to take him on the pads, but he's not my fighter - I don't train him. I don't get excited about taking other people on the pads. It makes no difference.
What relevance has that got to do with this? Shane McGuigan has never taken Tony Bellew on the pads, so what does that count? What's that, a pedestal? In the past, yeah, I have openly said what a fantastic fighter he was. Am I putting him on a pedestal right now? No, not really. He is what he is right now. We don't know how good he is now.
Shane is a good trainer, he's a good coach. He's done well and he's doing well for himself. There is no need for him to be concerned about my motives and what I'm doing, and also I'm just a coach. Tony Bellew employs me as his coach. I'm not his manager, I don't make decisions for him on who we're fighting. We discuss fights yeah, but he's the one that says: 'I want to fight him'.
I'm sure Carl Frampton is probably the same. Did Shane decide, was he the one that said we'll do this rematch with [Leo] Santa Cruz back out in America? Did he make that decision, or has Carl got a management team that makes decisions for him, along with the fighter? I don't know. I'm not really bothered. We're doing what we're doing.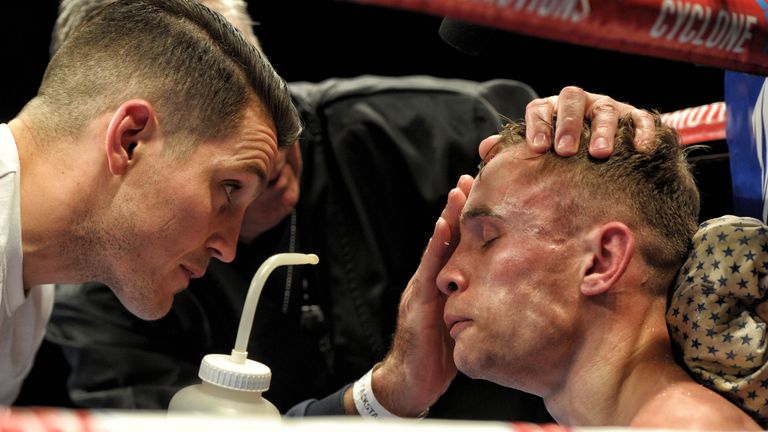 Tony Bellew is not a heavyweight is he, but then again neither is David Haye. Look at the weights that he's fought at. When he pumped up to about 16 stone for his last fight or thereabouts, he looked like a big water baby. He's not a natural heavyweight, he's going to probably come into this fight 15 stone something, like Tony will.
They are two big cruiserweights, very, very small heavyweights. Look at the size of [Anthony] Joshua, the size of [Deontay] Wilder, Tyson Fury, them sort of guys. They cannot compete with them sort of guys. We've seen David Haye when he did step up, he fought a modern day heavyweight, he couldn't get anywhere near him, and that was in his peak.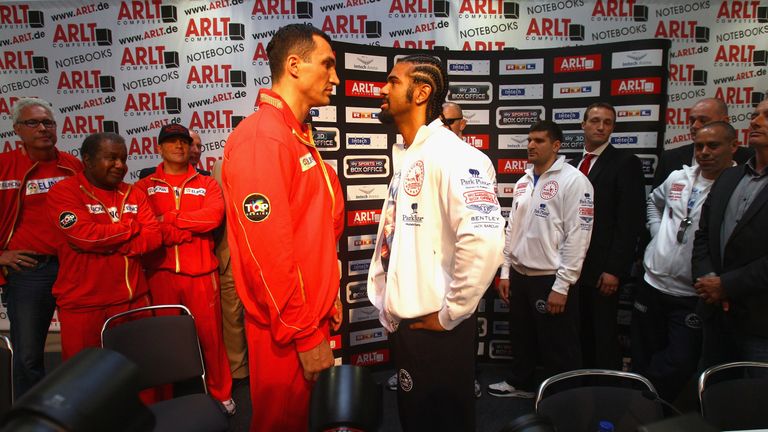 They are just too big. It's not that he's not good enough, it's just too big. The same goes for Tony and David. You are going to be selective about the fights at heavyweight that you are going to take.