Saturday's race meeting at Haydock given the green light but Navan abandoned
Haydock's Saturday meeting will go ahead as planned, after the Merseyside track passed an early-morning inspection.
Last Updated: 22/12/12 10:51am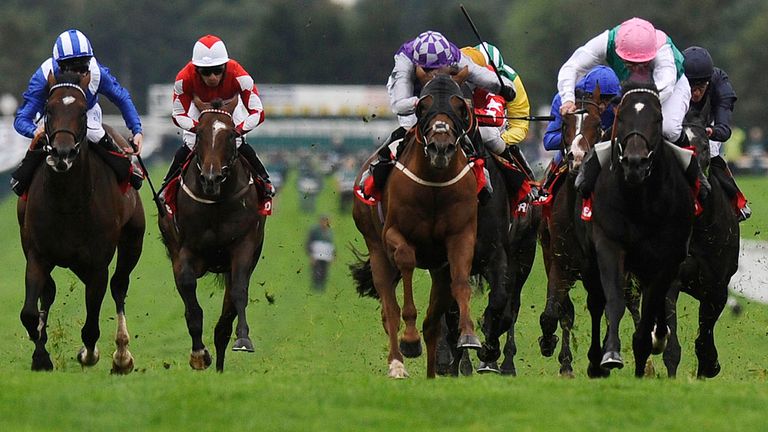 Officials gave the jumps fixture the green light following a good night when just three millimetres of rain fell.
Clerk of the course Kirkland Tellwright said: "There's more rain to come - around 15mm - but we will make a start and hope to complete the meeting. Hopefully we'll be OK."
However, the going remains heavy, with the first of its seven planned races taking place at 12.10pm.
However, the news was less good regarding Navan which has been abandoned because of a waterlogged track.
Officials at the County Meath circuit were left with no option but to call the meeting off following an early-morning inspection.
Further overnight rain put paid to any hopes of the Irish course hosting the jumps' fixture.
As for Ascot, officials at the racecourse are a little worried about the amount of rain that continues to fall in Berkshire.
Clerk of the course Chris Stickels tweeted: "At the moment we are okay. I'm concerned, it's going to continue raining all day and it's variable how much rain it can take."