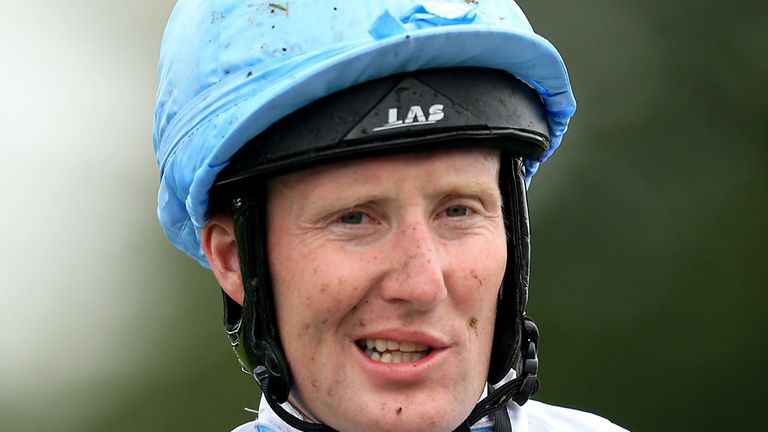 Pat Cosgrave is free to ride at Epsom's Investec Derby meeting after the British Horseracing Authority announced the date for application for the non-reciprocation of a ban he received in Dubai would be June 10.
The rider was initially handed a six-month ban by the Emirates Racing Authority following his performance on the Mike de Kock-trained Anaerobio at Meydan in March. Cosgrave was found to have moved his mount off the rail in the straight to allow stablemate Vercingetorix through on the inside to win the Group One Jebel Hatta, with Anaerobio eventually third.
The ban was reduced to four months following an appeal. Cosgrave asked the BHA not to impose the suspension in this country and will be free to ride until his appeal is heard.
The BHA tweeted: "Date for the application for non-reciprocation of penalty by Pat Cosgrave to be heard by disciplinary panel has been set for June 10.
"The stay on Cosgrave's suspension has been extended until this date, meaning that he is free to ride in the meantime."
Cosgrave rode a double at Redcar on Monday, his first winners since his return to action. He also partnered Diamondhead to victory at Bath on Tuesday, but was subsequently hit with a four-day suspension (June 3-5 and June 8) for using his whip above the permitted level.
As there are Group One race at Epsom on June 6 and June 7, Cosgrave is still available to ride at Epsom, if required.