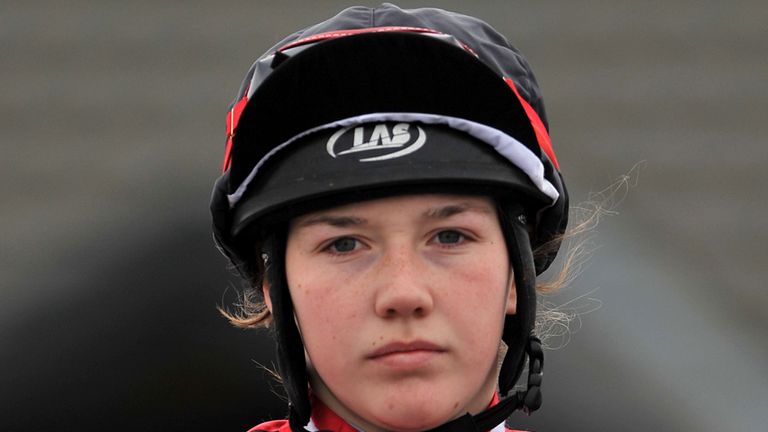 Megan Carberry was lucky to escape with only a damaged lip following a fall from Lady Ranger at Hamilton.
The 7lb claimer came down after her mount clipped heels after just a furlong with Scoreline, who eventually finished third, in the Book Now For Saints & Sinners Handicap.
Carberry tweeted: "Thanks for all the tweets. I'm OK just a busted-up lip so won't be looking my best for the next few days."
Scoreline's jockey Julie Burke was banned for nine days (June 25 to July 3) for careless riding.
Patrick Mathers, who was third on Raise A Billion in the five-furlong race won by Tinsill, was banned for four days (June 25-28) for using his whip above the permitted level.
The feature race went to the locally-based Keith Dalgleish as George Rooke pipped Khelman by a head in the Strathclyde Loch Handicap.
After Tom Eaves had dismounted from the 100-30 winner, Dalgleish said: "We brought him back and trip and had cheekpieces on the first time. He's a nice horse and it's always great to get on the scoresheet here as it's just down the road."

Hab Reeh landed the amateur riders' handicap for the second year running, this time under the vastly-experienced Serena Brotherton.
"I've won three races on him and I love him to bits," said Miss Brotherton after planting a big kiss on the muzzle of her favourite horse.