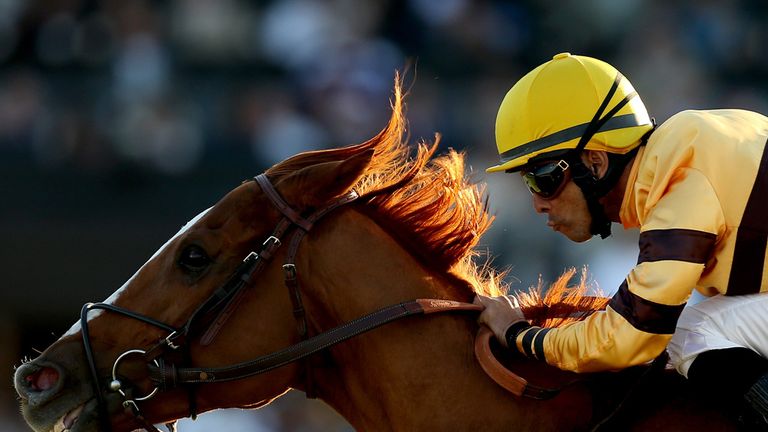 America's dual Horse of the Year Wise Dan is continuing his recuperation from a bout of colic and may return to action next month.
His trainer Charlie LoPresti has the Fourstardave Handicap as a target on August 9 for the two-time Breeders' Cup winner.
He was struck down by colic on May 16 but is now back in gentle exercise at Keeneland.
"We're trying to go as easy as we can, but it's not going to be too much longer before he's going to have a little breeze," LoPresti told www.bloodhorse.com.
"Man, he's strong. Every day, we're just picking it up a little more. I'm trying to get him as fit as I can without really pressing on him too much.
"I'm just going to try to get as much easy galloping into him as I can, then I'll probably go an easy half-mile down here, and then away he goes.
"There's a very good chance (of making the Fourstardave). If I can get a little breeze into him here and then breeze him about three times up there (Sarotoga), we'll be in good shape."