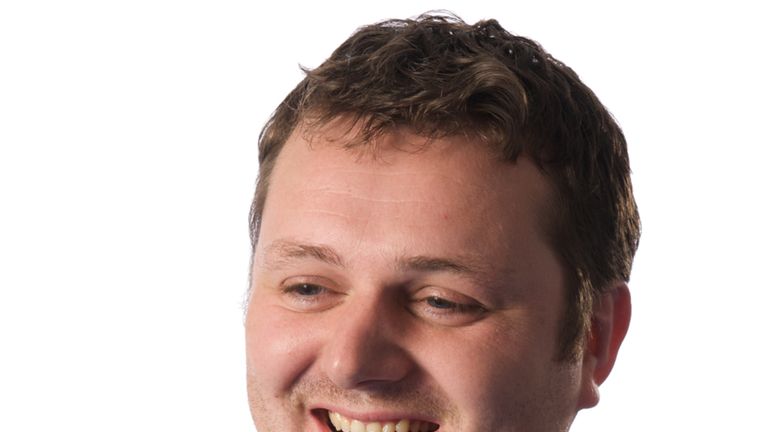 Michael 'Shin Dog' Shinners continues to confound the critics and prove his worth as racing's greatest networker by extending his lead in the Magnificent Seven Tipping Challenge.
Most thought he had lost the plot when abandoning his policy of unnamed favourite in the last (successful the first two days) but here on day four he put up 9/2 poke Sillvanus who ran out a ready winner of the Skybet Supporting The Yorkshire Racing Summer Festival Handicap.
As a result last year's rubbing rag is now a clear leader of this year's event and a 7/4 chance to go on and win it.
Ed Chamberlin continues to be his clearest pursuer (click here for the updated table) having turned to the fav in the last formula and Tinseltown duly obliged.
And wait...who is this waddlng into view? It's only the bearded scribe. The portly wordsmith Dave Ord was also on the Tinseltown bandwagon and now off the mark for the contest. Surely he couldn't....could he?
Sky Bet have given seven racing personalities £50 each day to bet on any race during the Go Racing in Yorkshire Summer Festival, with any profits added together and shared equally between three charities - New Beginnings, the Injured Jockeys Fund and the Yorkshire Air Ambulance.
Wednesday
Tom O'Ryan £50 win Cahal 16.50 - 9th         
Jim McGrath £50 win Flatcapper  15.20 - 5th          
Dave Ord £50 win Tinseltown 17.20 - WON          
Michael Shinners £50 win Silvanus 16.20 - WON         
Alex Hammond £50 win Midlander 15.20 - 7th          
Ed Chamberlin £50 win Tinseltown 17.20 - WON           
Richard Fahey £50 win Summer Times  14.20 - 3rd               
Monday:
Michael Shinners £50 win Little Bruv  20:15 - 3RD
Tom O'Ryan  £50 win Tamayuz Magic 19:45 - 4TH
Jim McGrath  £50 win Elizabeth Flynn 18:15 - 2ND
Dave Ord  £25 ew Noodles Blue Boy 18:45 - 8TH
Alex Hammond £50 win Rainbow Rock 20:45 - WON
Ed Chamberlin £50 win Mister Manannan 18:45 - WON
Richard Fahey £50 win Danot 18:15 - WON
Sunday: 
Jim McGrath £50 win Indellible Ink 1410 Redcar - 2nd
Michael Shinners £50 win Madraasa 1740 Redcar - WON
Tom O'Ryan £25ew Monarch Maid 1510 Redcar - 2nd
Alex Hammond £25 each-way Head Space 1610 Redcar - Unplaced
Ed Chamberlin £50 win Al Rayyan 1410 Redcar - 3rd
Richard Fahey £25 each-way Polski Max 1610 Redcar - Unplaced
Dave Ord £25 each-way Storyline 1510 Redcar - Unplaced
Saturday:
Jim McGrath: £50 win Shamrock Sheila 1400 Ripon - WON 2/1
Dave Ord: £50 win Shouranour 1510 Ripon - 2nd
Richard Fahey: £50 win Desert Snow 1545 Ripon - 4th
Ed Chamberlin: £50 win Jodies Jem 1620 Ripon - 3rd
Alex Hammond: £50 win Jodies Jem 1620 Ripon - 3rd
Tom O'Ryan: £25 ew Only Orsenfoolsies 1655 Ripon - WON 2/1
Michael Shinners: £25 ew Bearskin 1725 Ripon - WON 4/1