Tony Carroll and Gay Kelleway the latest trainers to test positive for morphine.
Last Updated: 24/07/14 5:40pm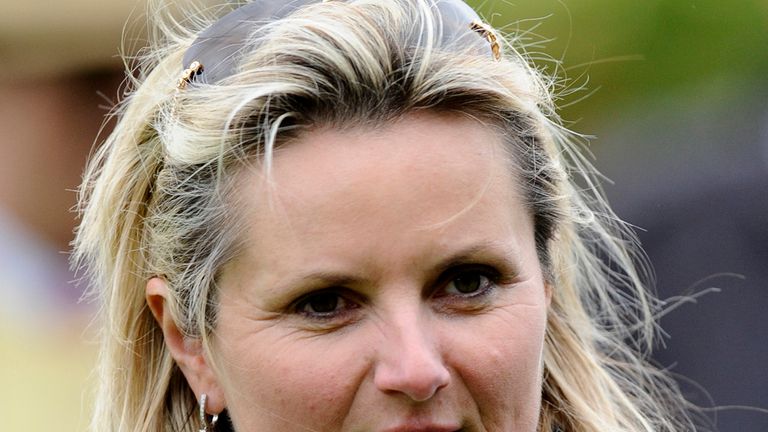 Tony Carroll and Gay Kelleway are the two latest trainers to admit they have had horses test positive for morphine.
The pair join Sir Michael Stoute, Eve Johnson-Houghton and Charlie Hills as handlers who have all been caught up in the current spate of positive tests for the drug.
The source of the drug is thought to be a batch of contaminated feed, with supplier Dodson & Horrell already undertaking a full investigation into the case.
Kelleway's Royal Alcor is reported to have tested positive following a victory at Yarmouth last month.
The Newmarket handler told The Daily Telegraph: "I was told three weeks later and acted straight away. I had my food independently tested a day later on the Thursday and on the Friday I was told the alfalfa chaff was full of it.
"I get my feed delivered every week because I don't have much storage but there seem to be pockets in some bags. But if my feed last week tested positive for it, how long has it been going on?
"I feel sorry for the feed company because how can you check every particle of food that leaves the place? It may just have been wind blowing some poppies 200 yards down the road from the alfalfa."
Carroll confirmed Ocean Legend had tested positive following a win at Brighton on June 24, the second of three victories he notched within a four-week period.
He said: "He was tested after each win and he was clear after the first and third wins. We've had quite a few winners lately and they've all been clear so it must have just been one bag which went through the system in a week.
"It was news to us and quite a surprise for it come up. It's not something you'd associate with anything like that and we were made aware of it by the BHA.
"It's just on of those things and I'm sure it will be sorted out. I don't know enough about it to comment on it. I'm sure it's just something that's gone through the food chain. Obviously a lot of trainers have had it and that's how it is."
"I feel sorry for Dodson and Horrell, they're a good company and produce very good food. It's one of those things."
It was confirmed earlier in the week the Stoute-trained Estimate, who is owned by The Queen, was one of those to test positive after finishing second in the Gold Cup at Royal Ascot.
Stoute also reports Russian Realm to have shown traces of the drug following his unplaced Ascot run, although the handler will wait for the results of his inmates' B samples before making any further comment.
In a statement, the trainer said: "We have another horse in the yard to have tested positive for morphine, which is Russian Realm, who was unplaced in the Buckingham Palace Stakes.
"We will be making no further comment on either him or Estimate until we have seen the other set of test results."
Despite the spate of trainers admitting their runners have fallen victim to the contamination, the BHA have no further comment at present.
In the original statement issued last Thursday the BHA confirmed there to be five positive tests, but added: "BHA are investigating whether - owing to the cluster of the cases and the substance involved - there may be any link between the cases and, if so, what that link might be.
"Owing to the shared characteristics of these cases it is not possible to rule out the reporting of further positive detections from post-race samples obtained in recent weeks."