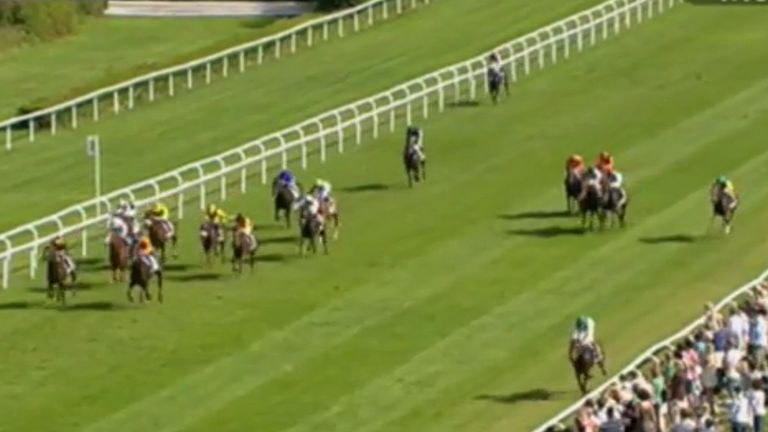 Trainer Markus Klug still believes the Grosser Preis von Baden at Baden-Baden will be the perfect Prix de l'Arc de Triomphe prep-race for Sea The Moon.
The September 7 event is a Group One race in its own right and was taken by compatriot Danedream on her way to winning the Arc in 2011. She also won the 2012 renewal.
Sea The Moon sprang to prominence when winning the German Derby by 11 lengths and the form was made to look even better when runner-up Lucky Lion came out and beat Noble Mission at Munich next time out.
"He's fit and well after the Derby, and we'll go to Baden-Baden on September 7," Klug told At The Races.
"I've been really impressed with him. I'd hoped he'd win, but not by 11 lengths, so I was very impressed.
"I see the second horse won a Group One in Munich against a good horse from England.
"Lucky Lion is a horse for 2,000 metres (a mile and a quarter) and the Derby is over 2,400 (mile and a half) so he found it too far, but it is still very good form.
"He always showed us he was very good, even as a two-year-old, but you cannot think you'll ever win the German Derby by 11 lengths. Even at two we thought he was one for the better races.
"After Baden-Baden we hope to go for the Arc, there is four weeks between them and I think it is the best race for him.
"I'm sure he has a big chance [in the Arc] but you can't say he will win."
However, jockey plans remain unclear for Sea The Moon with Christophe Soumillon, who partnered the colt to win the German Derby, having a retainer for the Aga Khan that could make him unavailable both at Baden-Baden and Longchamp,
"I don't know if Christophe will ride as he has to ride for the Aga Khan," said Klug. "If he's available I hope we can get him.
"We hope Christophe will be free for the Arc but, if not, we must look for another jockey."