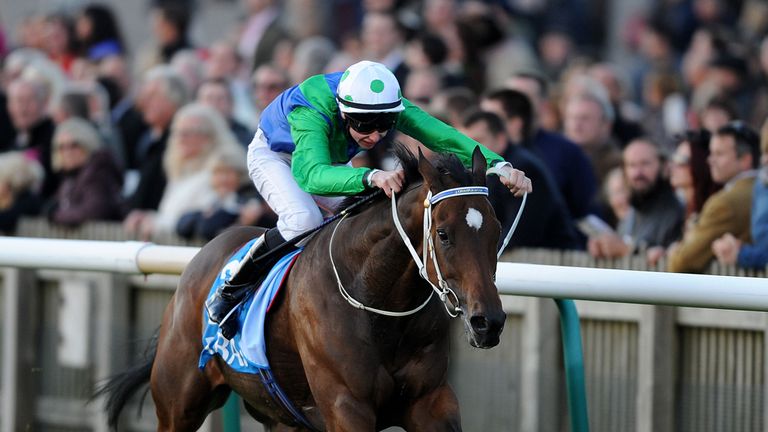 Mull Of Killough will return to his favourite venue of Newmarket for the Darley Stakes on October 17 after a setback.
Jane Chapple-Hyam's flagbearer ran his usual honest race in the Summer Mile at Ascot last time out when beaten narrowly by Guest Of Honour.
As his last five wins have all come at Newmarket, it is no surprise targets there are being sought, with the James Seymour Stakes, which he won along with the Darley Stakes in 2012, also under consideration.
A statement on his owner's website, www.invictusracing.com read: "He has had a bout of corns since his great run last month at Ascot and Jane Chapple-Hyam tried to alleviate the problem with a pair of stick-on shoes.
"To be blunt, they didn't work, and the latest news is that they have had to come off and he will need around a month to allow his plates to recover fully. That means, hopefully, that he should be back in action for an autumn campaign and the prospect of that has me salivating in anticipation.
"The remarkable thing about Mull Of Killough is that you can almost tell the time by him. The timing of his latest bout of corns means that another international foray is ruled out, but maybe that's a blessing as it should enable him to make a return to action in time for the Darley and James Seymour Stakes. Then after another winter break, a tilt for a third Earl of Sefton at the age of nine, looms large as a possibility."