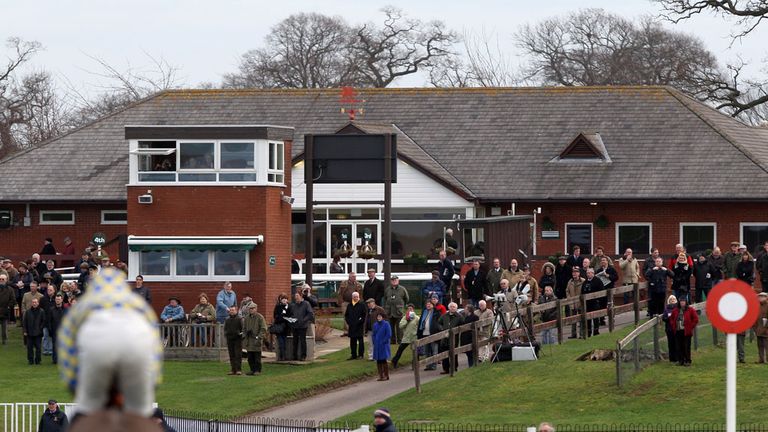 Top trainers Jonjo O'Neill, Willie Mullins and Donald McCain have given the thumbs-up to Bangor's initiative to hold a schooling raceday in the autumn.
The North Wales track's first meeting of this type on October 21 will provide both hurdles and bumper contests over two miles run on the course's inside track.
A regular feature in Ireland, schooling races have been independently run at courses such as Tipperary and Fairyhouse.
Mullins said: "Schooling days are a great success in Ireland and I find them to be a great way for horses to gain experience and bring them on.
"I have taken many talented horses to schooling days in the past and I'm sure they will do well at Bangor."
O'Neill, a regular visitor to Bangor, said: "I think the idea of schooling races at Bangor is a great idea and gives young horses the opportunity to gain valuable experience in a racecourse environment, something they can't gain whilst schooling at home.
"I hope this initiative will be well supported and certainly hope to send some from Jackdaws Castle this October."
McCain, Bangor's leading trainer, also welcomed the move.
He said: "At a time when many racecourses are intent on promoting Flat racing, what Bangor is doing is a breath of fresh air.
"It will be a big help and bring us a step closer to competing with the many ways National Hunt horses in Ireland and can gain racecourse experience before their racing debuts.
"I hope it is fully embraced and hopefully in the future other tracks will follow their example."
Bangor clerk of the course Andrew Morris believes this is just the start for such races.
He said: "We are in continuous dialogue with owners and trainers and the overwhelming majority have asked if we would consider holding events of this type.
"Now we have introduced the first schooling meeting to Bangor this October, we hope they will grow to become regular occurrences in the calendar."