Milczarek eyes swift return
Kirsty Milczarek is keen to put her work as a 'nag and nanny' behind her and has pencilled in a return to race-riding as soon as next week.
Last Updated: 11/04/12 3:59pm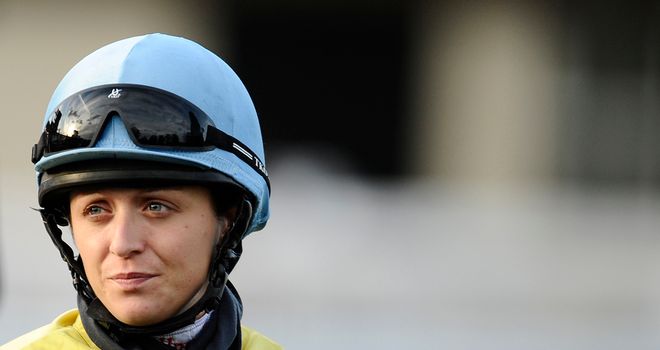 Kirsty Milczarek is looking to return to competitive action next week after winning her appeal against a two-year ban for passing information for reward and for committing a corrupt or fraudulent practice.
She has already taken steps to regain her licence and will resume work-riding at the weekend.
"I've spoken to my solicitor and he's going to fast track it once it's been re-applied for, I won't be back riding this week purely because I won't be ready physically," Milczarek told At the Races.
"What everybody has got to remember, and a lot of people didn't realise, was that I wasn't actually allowed into a racing yard, so I haven't sat on a racehorse for a good four months.
"I'll be back riding work on Saturday morning. I've kept very fit and I started eventing. I hunted all winter and I've thrown everything into my horses at home and I've been schooling.
The Heaviest
"The heaviest I got was 8st 8lb and I was 8st 4lb the last time I rode. I'm back down to eight three and a half which is brilliant."
Milczarek is looking forward to getting back in the groove.
"I've spoken to the boss (Luca Cumani) and he wants me back as soon as possible, but I've been working as a 'nag and nanny' back home in Essex looking after horses and children and I don't want to let the family I've been employed by down," she told the Daily Telegraph.
"I'll need to ride a good few bits of work before I'm ready to race-ride. It certainly won't be this week, but it won't be long."
Milczarek added that she was pleased to have finally cleared her name and that she can now get back to doing what she does best.
"I don't want to say I'm shocked but I'm just glad justice came around eventually and that I've cleared my name," she told The Guardian.
"They took race-riding away from me, which was bad enough, but then to be labelled corrupt was just awful."