Hereford could still potentially stage meetings next season
Hereford could still potentially hold jumps meetings on an occasional basis next year.
Last Updated: 14/11/12 6:45pm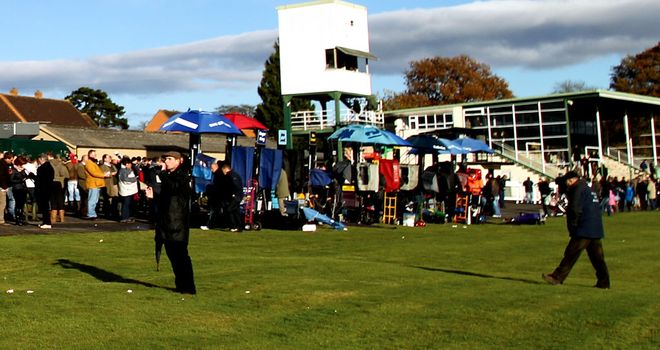 The track's owners have applied to the British Horseracing Authority to renew its licence in 2013 despite the announcement in July that Hereford would cease trading at the end of the year.
Should the BHA approve the application then Hereford could stage abandoned meetings in the group that includes Worcester, Lingfield, Doncaster and Southwell, or put on an additional fixture any of their tracks might be unable to fulfil.
"Their application will be considered and they will be informed in the next few weeks," said BHA spokesman Robin Mounsey.
"If it is approved then the course can be used. It wont be allocated any fixtures in 2013, obviously, but the course can be used should there be cancellations.
"Moving cancelled fixtures there is an option, but if there are loads of fixture cancellations we sometimes put on additional fixtures.
"If the racecourses in the ARC group where we might allocate those fixtures aren't able to carry them because of turf management issues, and so forth, then it gives us an extra venue to potentially put one of those fixtures on.
"It's common sense and is for the benefit of the industry itself. Having Hereford as a back-up makes perfect sense.