Emma Lavelle could retire Tocca Ferro after a recurrence of an old injury
Emma Lavelle is close to calling time on the career of Tocca Ferro after he suffered a recurrence of an old injury.
Last Updated: 15/11/12 12:15pm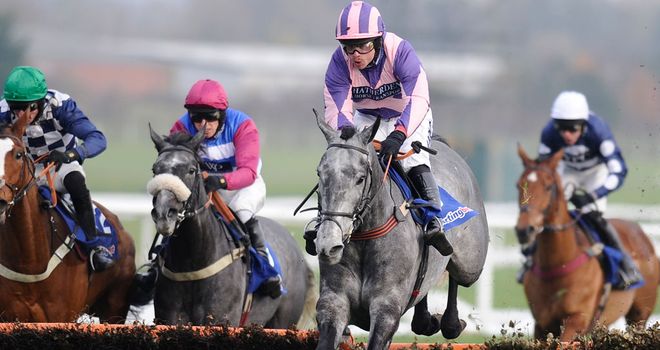 The seven-year-old grey has not been sighted since impressively winning the Gerry Feilden Hurdle at Newbury back in 2010 when it was hoped that he would develop into a serious Champion Hurdle contender.
A tendon injury has kept him off the track but he was entered for several races this season only for Lavelle to discover heat in the same tendon again and she feels that it may now be time to pull up stumps.
"I think we're in a spot of bother with him," said Lavelle.
"We've discovered some heat back in the same tendon and I think we're facing an uphill struggle.
"His owners are in New Zealand and are fully aware of the situation but we all need to have a sit down in a group and have a discussion, it could be the end of the road for him.
"I'm absolutely gutted. You don't mind so much if they've been able to show how good they are when they get an injury, but with him we'd not even scratched the surface.
"He won that good race at Ascot and then followed up in the Gerry Feilden and who knows how good he could have been. The world was his oyster."