Peter Chapple-Hyam will train 2,500,000 guineas purchase Hydrogen for Qatar Racing
Peter Chapple-Hyam has been revealed as the trainer of 2,500,000 guineas purchase Hydrogen.
Last Updated: 19/11/12 1:24pm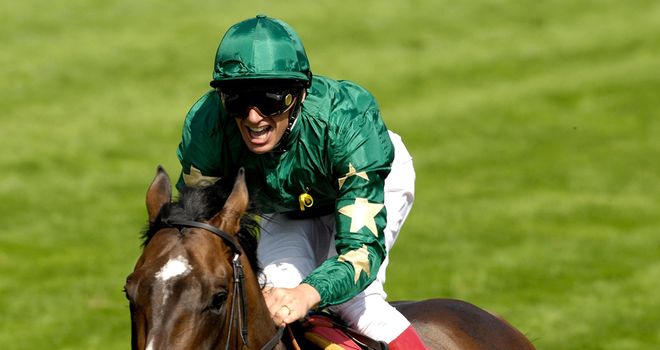 The colt was knocked down to Qatar Racing at Tattersalls in Newmarket and David Redvers, racing manager to Sheikh Fahad of Qatar, had likened the purchase to love at first sight: "I suppose it's like seeing your fiancee for the first time; when it's right, you know it's right. You get a subliminal feel for a horse after you've been doing this for a long time, you know what you're looking for."
"If this horse were to win a maiden easily, he'd be worth more than twice that. And you never have the opportunity to buy such a horse [at that stage] because the people that own horses like this don't sell them.
"What we're trying to do is build up a stallion station with some of the very best horses in the world and this is one way of trying to achieve that. I've been in this business for 20 years and I don't recall seeing a yearling that so immediately smacked of being the real deal. He has a sort of aura around him."
The son of Galileo is a half-brother to Authorized who won three Group Ones for Chapple-Hyam in 2006/7, including the Epsom Derby and Juddmonte International.
The news will be a welcome boost to the Newmarket handler and was broken by John Maxse on Twitter with the following tweet: "Breaking News: Peter Chapple Hyam will train Hydrogen for Qatar Racing."
Maxse had been attending the Qatar Racing yearling parade at Redvers' Tweenhills Stud where trainers were given envelopes containing the names of the horses they will be training in 2013.