Huntingdon have been forced to abandon Saturday's meeting due to flooding
Saturday's meeting at Huntingdon has been abandoned due to flooding.
Last Updated: 22/11/12 5:44pm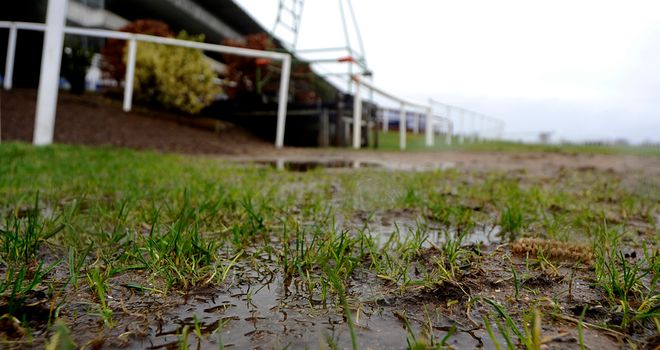 Course officials staged an inspection on Thursday at 12.30pm but parts of the Cambridgeshire circuit are under water and, with more rain forecast, the situation is untenable.
Clerk of the course Sulekha Varma said: "We just left it a few hours to see if the water was going to go up or down because it can recede quite quickly, but it is most definitely going up and there is more rain to come.
"Unfortunately we won't be in a position to race on Saturday.
"It's not just the track, it's the facilities.
"The stables are completely flooded and they have to dry out, so we have a big clean-up job on our hands."