Fighting Fifth Hurdle at Newcastle expected to be run on very testing ground
Newcastle are expecting Saturday's Stan James Fighting Fifth Hurdle to be run on testing ground.
Last Updated: 25/11/12 12:24pm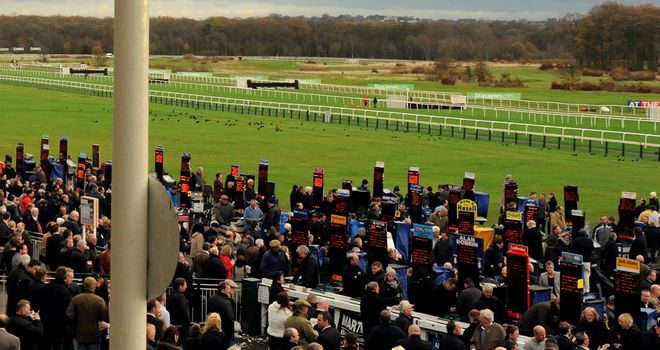 The going is described as soft, heavy in places with further rain expected on Monday before colder weather sets in later in the week.
While conditions are certain to be testing, officials at the Gosforth Park track have prepared fresh ground for their prestigious fixture.
"It's drying up a bit today, but tomorrow we could see yet more heavy rain and we could get another inch," said clerk of the course James Armstrong on Sunday.
"From Tuesday onwards things look drier but the wind is going to change direction and blow in from the north.
"That will bring showers down the east coast some of which towards the end of the week are looking quite cold, though not freezing temperatures.
"Wintry showers are not ruled out, so we will have to keep an eye on things. Whatever happens, the going will be extremely testing. We have saved a lot of fresh ground for the Fighting Fifth and we have moved hurdle sites in so they are all on fresh ground bar one flight and it is ground that has not been raced on since March.
"We just have to see what we get and how the ground takes it. Given the summer we've had, the water table is high and things will get more testing as the week goes by."