Newbury officials don't anticipate any problems for next week's Winter Festival
Newbury are not expecting the weather to disrupt their three-day Sportingbet Winter Festival meeting next week.
Last Updated: 25/11/12 1:56pm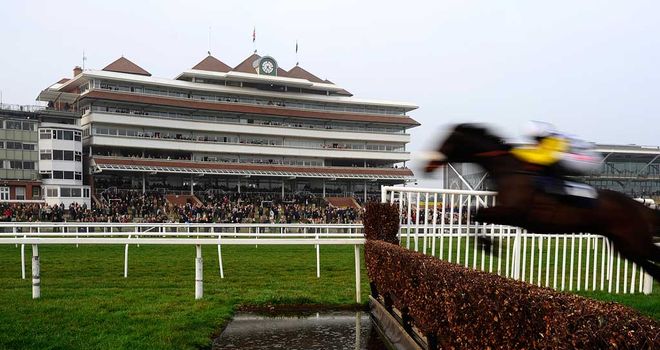 The going at the Berkshire venue is currently soft, heavy in places and although some rain is forecast early in the week, drier and cooler weather is expected later on.
Clerk of the course Richard Osgood is pleased with how the track has coped with the wet spell.
"The amount of rain we have taken has gone through us very well," said Osgood on Sunday afternoon.
"We verti-drained towards the end of October, so we've had very little compaction since so most of the water has gone through the holes and away.
"The forecast is for some rain tonight but not nearly as much we have been getting for the last couple of nights, so it shouldn't cause us any problem.
"After Tuesday it does get a bit colder. We may get some light frost, but not heavy frost, towards the weekend.
"I think we will take the precautions of covering the take-offs and landings and see how the forecast develops. If we need to do more than that, we will."