Newbury happy with Hennessy ground
A round-up of what's on, what's off and what might be off following the recent wet spell around the country.
Last Updated: 27/11/12 5:45pm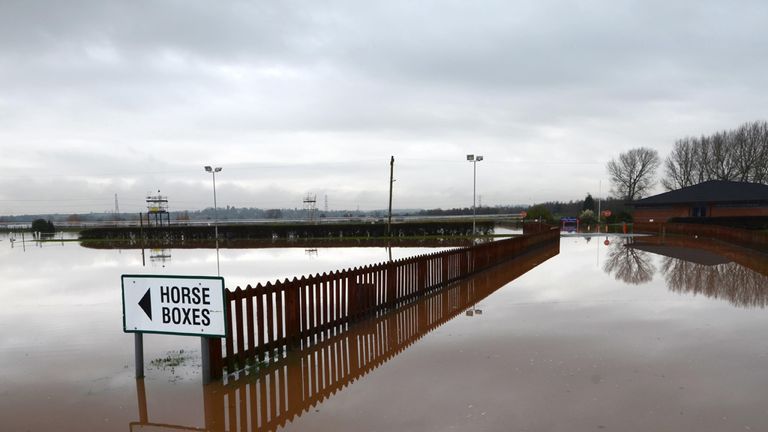 Clerk of the course Richard Osgood left the going unchanged as soft, heavy in places at the Berkshire track on Tuesday afternoon.
While drier weather is forecast for the rest of the week, he is turning his attention to protecting the course from the possibility of overnight frosts for the three-day Sportingbet Winter Festival meeting, culminating in the Hennessy Gold Cup on Saturday.
"We're still the same - soft, heavy in places. We've just had some odd light showers today but it's starting to dry. We've had a nice wind," said Osgood.
"We've covered all take-offs and landings for the weekend plus a little bit down the back straight where it doesn't see the sun that much.
"The forecast looks like we're going to get a frost so that's why I've done that.
"Apart from that, it's all coming good. We've had various people walk the course today and they are all quite happy with how it is."
Newcastle officials remain optimistic they will be able to stage their biggest jumps meeting of the year on Saturday despite being hit by three inches of rain over the last few days.
Clerk of the course James Armstrong reports most of the track to be raceable, but there is waterlogging in places.
In other weather-related news, Southwell have been forced to close for at least a month as repairs are carried out to damage caused by recent flooding at the Nottinghamshire venue.
Water rose to as much as seven to nine inches inside some of the buildings, while the surfaces around the racecourse buildings and part of the track remain under water.