Frost fears at Carlisle
Carlisle are on frost alert, with a 12pm inspection on Saturday called ahead of Sunday's meeting.
Last Updated: 30/11/12 9:48am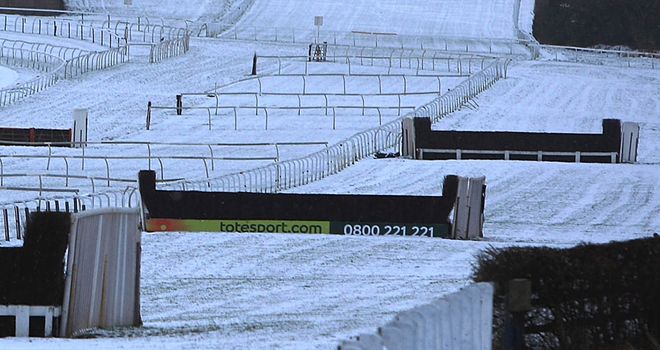 The Cumbria circuit was frozen in places on Friday morning after overnight temperatures fell to minus 5C.
Temperatures are again due to drop below freezing heading into the weekend.
Carlisle head groundsman Thomas Wootten said on Friday morning: "We've been down to minus 8C or minus 9C down in the dips.
"We would have just about been raceable yesterday, but we've had a harder frost today and the frost sheets are frozen.
"It was too soon to call it off today, but we want to give it every chance.
"It's not due to get above zero today so, at this stage, it doesn't look very good."