Wolverhampton abandoned
Racing at Wolverhampton on Saturday evening was abandoned after three races due to unsafe conditions.
Last Updated: 01/12/12 8:20pm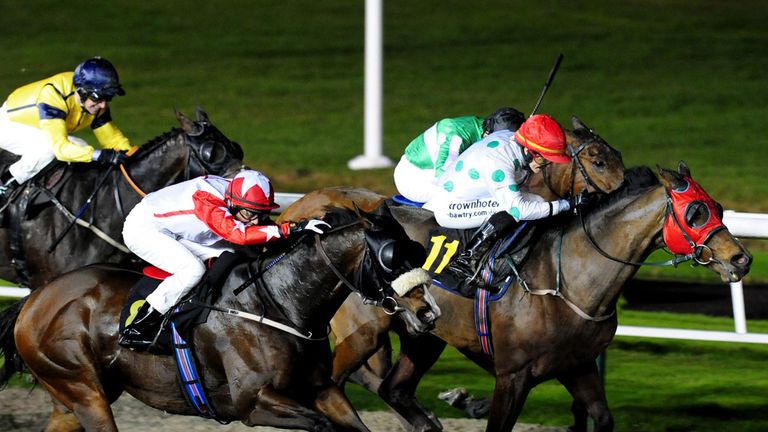 The decision to cut short the card was taken after the 6.50 race, due to unsafe conditions.
Friday night's fixture at Dunstall Park had seen an inspection take place before the last two races, although both were run after the track had been worked by tractors.
Jockey Seb Sanders told At The Races: "There's something not right with the surface and for some reason it's balling up more than it should.
"When they are finishing their race and coming back it was like one of their feet was on stilts, they're not running on an even keel."
Clerk of the course Fergus Cameron said: "Obviously we're very disappointed for everyone concerned.
"We found that material on the track was starting to clump up on the feet of horses.
"It was similar to last night, but it was better weather tonight. It was just over minus 2C last night and with the forecast today we did not anticipate a similar reaction.
"We are aware that over the last six weeks we have have been experiencing more kickback and we have been liaising with the manufacturer and the British Horseracing Authority over the possibility of remedial work to the track.
"Plans are pretty much in place over the next three weeks to try to alleviate the problem."