Frost covers to come down at Sandown ahead of the Tingle Creek Chase
Sandown clerk of the course Andrew Cooper is to cover the track to protect it from forecast freezing temperatures.
Last Updated: 04/12/12 6:45pm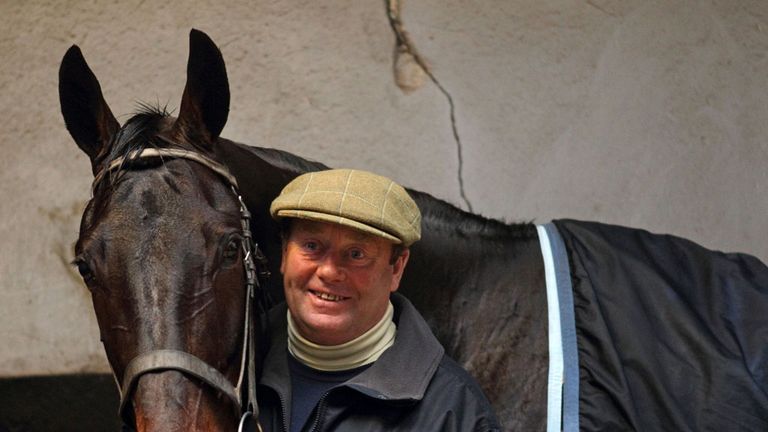 The much-anticipated clash between Sprinter Sacre and Sanctuaire on Saturday will need to defy overnight temperatures forecast to dip below zero on Friday night.
After studying the weather forecasts for the week, Cooper believes that temperatures will be at their coldest on Wednesday and Friday nights, meaning that the whole of the hurdle and chase courses will be covered as a precaution.
"In weather terms, it's an interesting week with quite a lot happening," he said.
"After about 10mm of rain on Monday, I am giving the ground as soft, with good to soft places on the chase course and heavy places on the hurdle course.
"The coldest night of the week we are expecting to be Wednesday night, where it looks like it will get down to -2 to -3C, with some sleety rain forecast to arrive Thursday into Friday and clearing going into Friday morning.
"In view of the overall forecast between now and Saturday I feel we've got to put the covers down.
"The prospect of snow falling on top of the covers was obviously something we considered, but although it could turn a bit sleety at times, this far south I think it will be much more likely be rain than snow. The far greater risk would be to leave the place uncovered.
"The covers are permeable and although they will soak up some of the moisture, the rain will get through if it arrives and I can't see the ground drying up much between now and the weekend. Indeed, on the hurdles course, it could potentially be heavy."