Luca Cumani backs Dettori to bounce back after six-month suspension
Trainer Luca Cumani hopes fellow Italian Frankie Dettori can put his six-month suspension behind him.
Last Updated: 05/12/12 1:11pm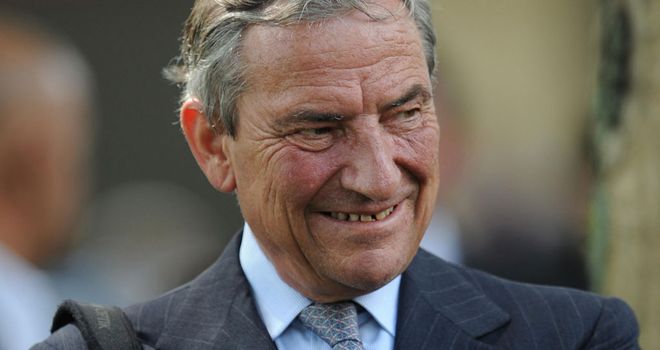 The three-times British champion jockey, 41, tested positive for a substance widely reported as cocaine, following routine sampling at Longchamp on September 16.
Dettori's suspension, from French racing authority France Galop, runs from November 20 to May 19 and is likely to be reciprocated by racing jurisdictions worldwide, including by the British Horseracing Authority.
Cumani gave Dettori his first job in British racing in 1985 before he went on to become the Newmarket trainer's stable jockey.
The pair enjoyed great success together before Dettori moved on to become retained jockey to Sheikh Mohammed's operation Godolphin.
Cumani told Press Association Sport: "I'm sad that this has happened and hope it doesn't happen again.
"He is the best jockey that has been around for quite a while and a great ambassador for the sport.
"He has done a world of good to the sport and let's hope he can put this behind him quickly and go back to where he was."A trainer with whom Dettori has a long association, stretching back to riding his top-class horses Mister Baileys and Double Trigger in the early 90s, is Mark Johnston.
"It's obviously all very sad and I feel very sorry for Frankie, who has taken it on the chin," he said.
"I'm sure he is enduring a considerable amount of shame and personal embarrassment, but at the same time I'm sure he will bounce back."
Asked if he would consider using Dettori again after his return from suspension, Johnston said: "Absolutely."