Kempton's clerk of the course expects ground conditions to be on the soft side for the King George VI Chase
Kempton clerk of the course Barney Clifford expects the going to be on the soft side for the King George VI Chase.
Last Updated: 10/12/12 12:18pm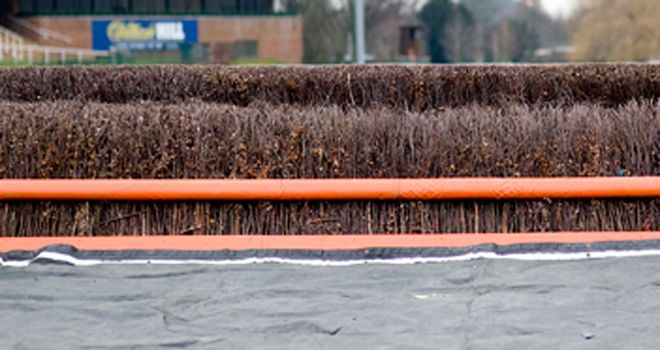 With the big race still over two weeks away, Clifford is keeping a studious eye on weather predictions.
"Walking the course on Sunday, I would call the ground good to soft, probably soft in places round by the lake bend," said Clifford.
"The forecast could indicate potentially another inch of rain between now and Boxing Day. If I had to go for a going report at this stage, I would say it would be somewhere between good to soft and soft. That would be ideal.
"The weather forecast is quite volatile. We are 15 days away at this stage so I only know the forecast for the remainder of the week.
"Every meteorological site you look has swings with temperatures that could be anything between minus 4C to plus 8C.
"We could get an interlude of milder weather but I don't think there is a prolonged cold spell at this stage. We will use frost covers and take all the precautions necessary if required."
Clifford is looking forward to the popular two-day holiday fixture attracting bumper crowds as always, saying: "Ticket sales are ahead of budget at the minute."