Hopes high for weekend cards
An improved forecast for the weekend compared to a few days ago has heightened optimism that racing will go ahead.
Last Updated: 10/12/12 5:40pm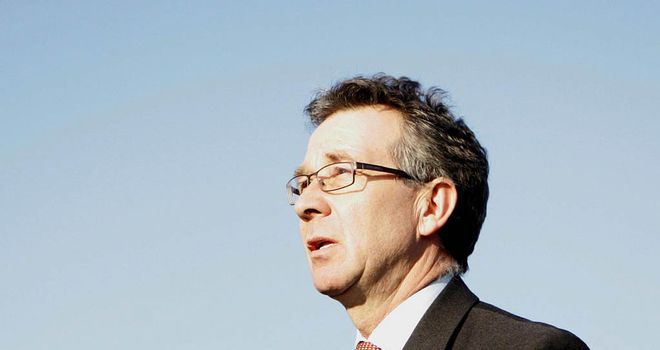 Officials at Cheltenham have in particular been cheered by the revised forecast of milder weather arriving ahead of the two-day International meeting on Friday and Saturday.
While overnight frosts are expected early in the week, temperatures are set to rise early overnight on Thursday and bringing rain on Friday morning.
"The course has dried out a little bit. We are still soft, good to soft in places on the chase, hurdle and cross-country courses," said clerk of the course Simon Claisse.
"The chase and hurdle courses are covered and the vulnerable parts of the cross-country course are covered as well because we are expecting sub-zero temperatures Tuesday, Wednesday and Thursday down to about minus 5C/6C.
"The forecast now is for very little frost on Thursday night and some heavy rainfall early on Friday morning.
"Our forecast temperature on the ground on Friday morning is set to be minus 1C, but we could get 10 to 12millimetres of rain through the wee small hours of
Friday morning and then it should be dry for racing.
"There is no frost forecast Friday night into Saturday, with temperatures of 5C or 6C with a few showers.
"It is certainly an improved outlook compared to what we were studying on Friday and Saturday."
No problems are expected at Doncaster for their Saturday card.
Temperatures are set to drop Tuesday and Wednesday bringing overnight frosts but rain is forecast later in the week.