Huntingdon's Peterborough Chase card threatened by frost
Huntingdon's Betfred Peterborough Chase meeting on Thursday will need to survive an 8am inspection on Wednesday.
Last Updated: 11/12/12 9:59am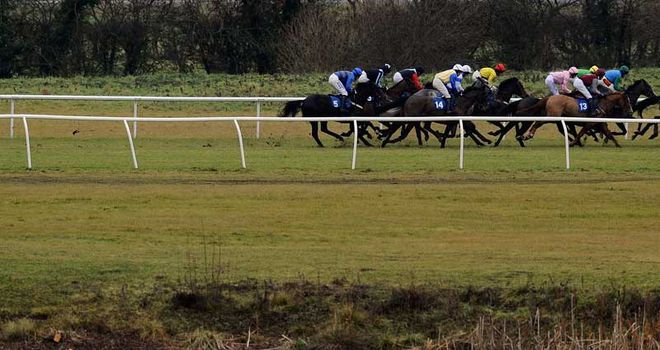 The course is currently under cover but freezing overnight temperatures combined with thick fog is causing concern for clerk of the course Sulekha Varma.
"It got down to minus 2C last night and is still below freezing at 9.45am today. It is not due to get above 2C or 3C all day and we need the fog to lift for it to do that," said Varma on Tuesday morning.
"It is going to be cold again tonight with much the same temperatures. We are raceable under the covers but we'll have a look after another cold night."