Racing at Hexham and Leicester on Wednesday has been called off after heavy frost
Wednesday's National Hunt card at Hexham has been called off because the Northumberland track is frozen.
Last Updated: 12/12/12 8:40am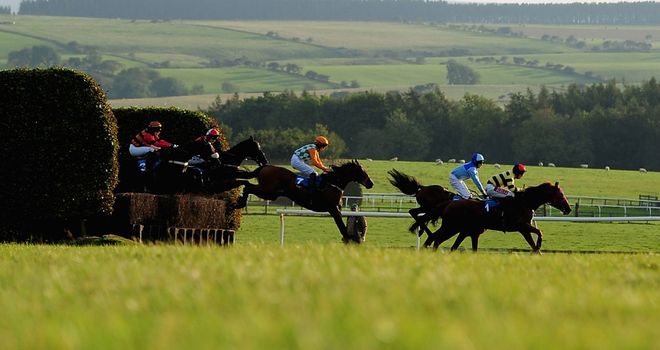 Officials had planned to inspect the course at 8am but made an earlier call after temperatures remained below freezing for a prolonged period.
Clerk of the course James Armstrong tweeted: "@HexhamRaces has been abandoned due to frost. Been below freezing since 4pm Tuesday. (14hrs getting in) Today's temp only up to 1c at best."
It was a similar story at Leicester, where they did hold their 8am inspection but were unable to beat the deep freeze.
Clerk of the course Jimmy Stevenson said: "We thought we might have a chance but the temperature has dropped to minus 3C with a potential high of minus 1C at lunchtime.
"The track's frozen in places and just not fit for racing."