Bangor have called an 8am inspection ahead of Friday's meeting
Friday's meeting at Bangor will have to pass an 8am inspection as the track remains frozen in places.
Last Updated: 13/12/12 11:53am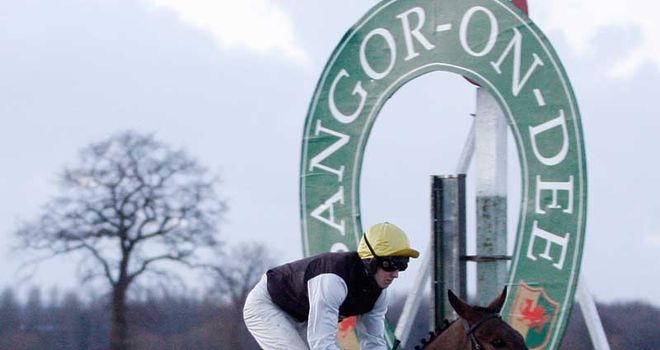 Clerk of the course Andrew Morris is upbeat about their chances of racing as a thaw is forecast tomorrow, but he will check conditions in case the necessary improvement does not materialise in time for racing.
He said: "At the moment we are frozen in places. We got down to -3C overnight and we are still below freezing at present.
"What is giving us some optimism is the fact warmer air is forecast to reach us about midnight tonight, with a rise to 4C by 6am tomorrow.
"We could be at 6C by midday, although that does bring the potential of 10 millimetres of rain.
"While there is a thaw forecast, it is whether it will get here in time."