Riding fees for jockeys to rise by 2.8%
Jockeys' riding fees will rise by 2.8% on January 1 following an agreement with the Racehorse Owners Association.
Last Updated: 13/12/12 5:51pm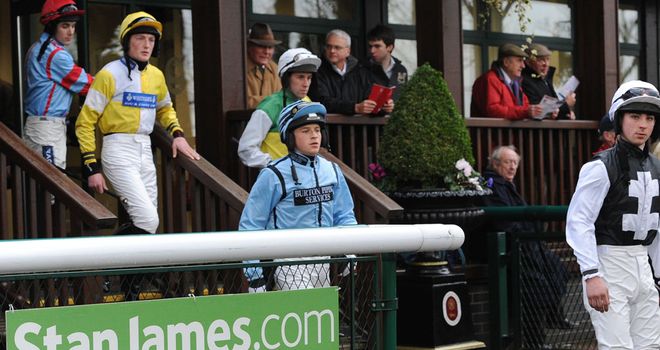 The fee on the Flat will be £115.52 (from £112.37 in 2012) and £157.72 (from £153.42) over jumps.
"We are glad to have come to a fair and reasonable agreement with the PJA that riding fees will increase by 2.8% in 2013," said ROA chief executive Richard Wayman.
"The ROA Council recognised the difficult financial situation faced by many jockeys, particularly given the continuing high motoring and fuel costs which make up a significant proportion of their expenses."
Professional Jockeys Association chief executive Paul Struthers said: "We are pleased to have worked with the ROA and agreed a riding fee increase that is slightly above general wage inflation."