Ascot to make Racing UK switch
At The Races has suffered a blow with confirmation that coverage of racing at Ascot will switch to Racing UK in 2014.
Last Updated: 14/12/12 6:18pm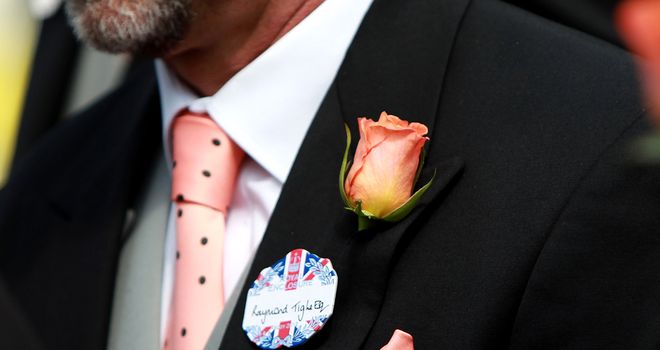 Racecourse Media Group-owned Racing UK are responsible for the majority of Britain's major racecourses, including Cheltenham and Newmarket, and Ascot have decided to follow suit.
At The Races, which has exclusive rights to racing in Ireland, lost Exeter, Kelso and Perth to their rivals earlier this year and Folkestone and Hereford will also be missing from next year's line-up as both racecourses will shortly close down.
Ascot officially joins the Racecourse Media Group on June 12, 2014.
Ascot's chief executive Charles Barnett said: "After careful consideration we have decided to extend our relationship with RMG, with whom we recently negotiated the exclusive terrestrial television contract with Channel 4.
"We have also partnered with the RMG courses since 2007 in the provision of our pictures to betting shops through Turf TV.
"We have had an excellent and productive relationship with At The Races since 2004 and are most grateful for all they have done for us.
"Enabling a large percentage of the best of British racing to be promoted by one entity and showcased through one satellite broadcaster mirrors the thinking behind the Channel 4 deal, and it should benefit initiatives like the Qipco British Champions Series."
Richard FitzGerald, CEO of Racecourse Media Group, said: "We are delighted to welcome Ascot to the RMG family. The racecourse's tremendous racing and global reputation is a natural fit alongside the quality output from our other 33 racecourses.
"We look forward to working closely with Johnny Weatherby, Charles Barnett and their team in further enhancing media revenues for the course.
"We aim to deliver the highest production and presentation values worthy of one of the best racecourses in the world which will only further add to the Racing UK viewer's experience.
"As Racing UK is 100% owned by our shareholder racecourses, all profits are reinvested in the sport. The agreement will benefit Ascot, RMG's racecourses, the racing community and the sport as a whole.
"We are relishing the opportunity of working together to promote the very best of what British racing has to offer."