Jockeys and trainers bemoan end of racing at popular track on Sunday
A crowd of 2,600 attended the final meeting to be staged at Hereford - for the time being at least - on Sunday.
Last Updated: 16/12/12 4:22pm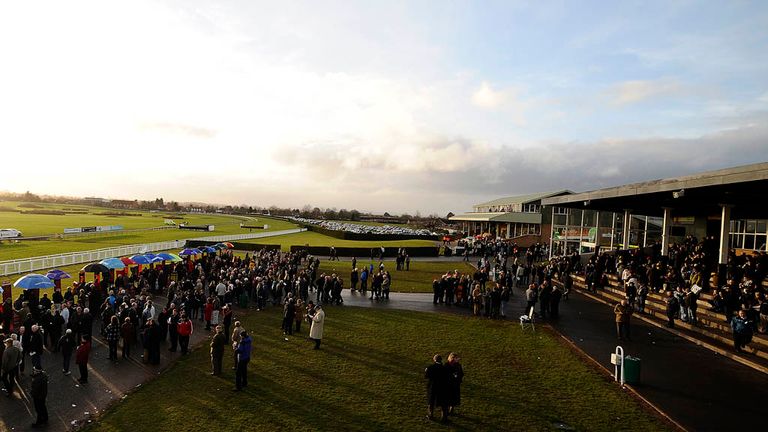 But it could not quite be said the locals had turned out in force as only 1,100 of those were actual paying customers.
Some 500 tickets were distributed free locally and others were taken by those involved, with general manager Darren Cook saying he was "disappointed, as we promoted it heavily".
Disputes with the local council over the lease have led to the owner Arena Racing Company (ARC) deciding to curtail a business which it says it is not financially viable.
Richard Johnson, perennial runner-up in the jockeys' championship to Tony McCoy, was born just five miles away and rode his first ever winner at Hereford on his grandfather's Rusty Bridge in 1994.
He appropriately, was on the board at the final meeting when taking the opening Free Radio Novices' Hurdle on Sammys Gone.
"I was 16 when I first rode here, so it's very sad. I know a lot of people have said they are keen on trying to do something to keep it open, so I really hope they do," he said.
Also a winner was his friend Robert Thornton, who landed the maiden hurdle.
"It's terrible," said Thornton. "I'm still kind of hoping they sort something out, as this place has been very kind to me over the years."
A quickfire double for trainer Martin Keighley and jockey Alain Cawley in the last two races meant they etched themselves into a little bit of history, with Seymour Eric driven home in the concluding Thermolast Handicap Hurdle.
Keighley said: "It's a local track to me, it's well run and it's sad to see it go. Hopefully something can change."
Irishman Cawley said: "It's been a very lucky track for me since I came over, I love this place."