Nicholls stars Big Buck's and Al Ferof set to miss rest of season
Trainer Paul Nicholls says it is "unlikely" Big Buck's and Al Ferof will run again this season.
Last Updated: 18/12/12 8:33am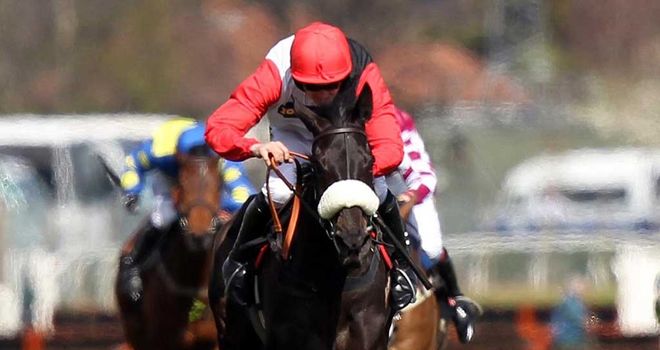 The former was due to bid to take his winning sequence to 19 in Saturday's Long Walk Hurdle at Ascot, while Al Ferof was being prepared for an assault at the King George VI Chase at Kempton on Boxing Day.
Nicholls released a statement through Betfair on Monday evening saying: "At evening stables tonight, we discovered a problem with both Big Buck's and Al Ferof.
"I am not in a position to go into great detail at this point, but I can confirm that Big Buck's will not be taking up his engagement at Ascot on Saturday and Al Ferof will not be running in the King George.
"And both are unlikely to run again this season."
Nicholls said that further updates would be issued through his column on the website.
Not unexpectedly, betting for the King George and for Big Buck's long-term aim, a fifth win in the Ladbrokes World Hurdle, was immediately suspended.
The developments come at the end of a rollercoaster few days for Nicholls, who only last week endured a public fall-out with owner Clive Smith which saw champion steeplechaser Kauto Star leave the stables in an unexpectedly abrupt manner.
However things seemed to be back on an upward curve for the stable when the trainer saddled four winners at Cheltenham on Saturday.
Big Buck's' owner Andy Stewart said the remarkable nine-year-old, who has won his last 18 races, has suffered a leg injury and would not defend his crown in the Ladbrokes World Hurdle at the Cheltenham Festival next March.
He said: "He didn't do it (sustain the injury) on the gallops.
"He was a little bit anxious in one of his legs at evening stables and after Clifford (Baker, Nicholls' head lad) and the vet inspected him, we decided to draw stumps.
"He'll not be running on Saturday and he won't be trying to win a fifth World Hurdle in March.
"I'm a little bit gutted, but no-one has died and the horse is perfectly well.
"When the horses come back in at the end of July we shall reassess the situation.
"If he hasn't got that zest and sparkle, he will be retired."
Al Ferof, a fine winner of the Paddy Power Gold Cup at Cheltenham in November, has damaged a tendon and will miss the rest of the season, said owner John Hales.
"We were all set for the King George, but things like this are part of the game," Hales said.
"We don't know how he got the tendon injury, but that's him out for the season.
"We'll obviously get him reassessed by the vet, but you can bet your life the King George and then the Gold Cup will be the plan in 12 months' time.
"He's still a youngster and has age on his side."
Nicholls later tweeted neither Big Buck's nor Al Ferof had sustained career-threatening injuries and that the pair will "both will be back".