Boston Angel set to contest some valuable prizes across Europe thi s season
Jessica Harrington is considering taking Bostons Angel around Europe to contest all the major cross-country races.
Last Updated: 18/12/12 10:05am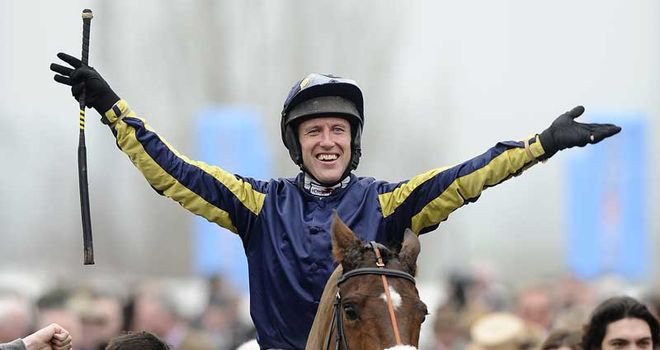 The 2011 RSA Chase winner had apparently lost his form but has been sparked back to life by a change of discipline.
On his first start over the banks he finished second to Arabella Boy and then finished second to Outlaw Pete over Cheltenham's cross-country course on Friday.
"Bostons Angel was the highlight of our weekend and although finishing second, it felt like a victory for us," Harrington said on her website.
"This was only his second start in a cross-country type race and he ran a terrific race in the Glenfarclas Cross Country Handicap Chase at Cheltenham on Friday.
"He jumped brilliantly and was clearly enthused by the challenge. Unfortunately, the ground was very heavy and he just began labouring on the last circuit.
"He clearly loves it and will be back in March, where he will stand a very good chance of winning at the Festival for a second time.
"There is a points system for all those banks races, with a league being run for events in France, Belgium and Italy. We're going to look at the dates for those and might go there with him."