Saturday's meeting at Newcastle lost to waterlogged track after heavy rain
Newcastle's National Hunt meeting on Saturday has been abandoned due to a waterlogged track.
Last Updated: 21/12/12 8:36am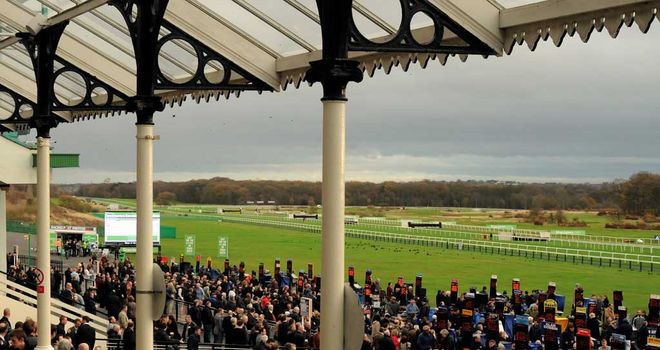 The Gosforth Park circuit has been hit by significant rainfall throughout the week, prompting clerk of the course James Armstrong to call an 8am inspection for Friday morning.
While there could be some improvement later, the damage has been done and there is more rain on the way on Saturday morning.
Armstrong said: "We've had to knock it on the head I'm afraid. We are never going to be able to race in the conditions we have at the moment. We've had an inch of rain in the last 24 hours.
"It is due to clear a bit today, but then we could get up to 15 millimetres on Saturday morning through until midday. We are unraceable now and it was an easy call."
Newcastle's next scheduled meeting is on January 5 and Armstrong is already worried about the prospects of that fixture going ahead.
He said: "Our concerns now switch to the next meeting. We've taken an awful lot of rain and the track has a lot of drying out to do."