Leopardstown are hopeful their Christmas Festival will beat the weather
Leopardstown officials are optimistic they've escaped the worst of the rain ahead of their four-day Christmas festival.
Last Updated: 22/12/12 9:45am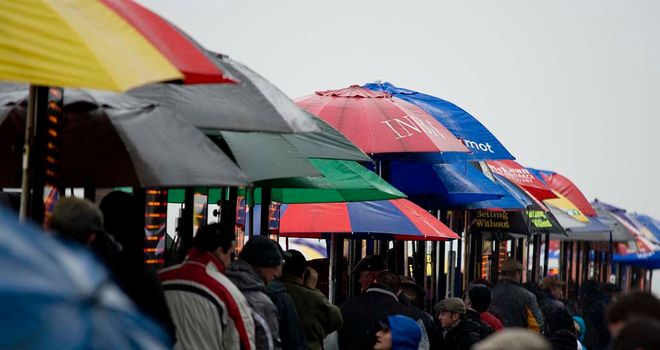 The Dublin track got off relatively lightly on Friday as a forecast deluge failed to materialise.
Conditions are now expected to improve heading into next week.
Nessa Joyce, Leopardstown racing and operations manager, said on Saturday morning: "We only had seven millimetres of rain overnight, which we are very happy with as there was a lot more forecast.
"We are likely to be soft at this stage. That was the worst day in terms of rainfall.
"Sunday should be decent, and we might even see a slight improvement.
"Although there is rain hanging around, Monday and Tuesday should be fine, with no threat of frost."