Forecast offers some hope Boxing Day fixture can beat the downpours
Sedgefield's Boxing Day fixture must survive an inspection at noon on Christmas Eve.
Last Updated: 23/12/12 4:54pm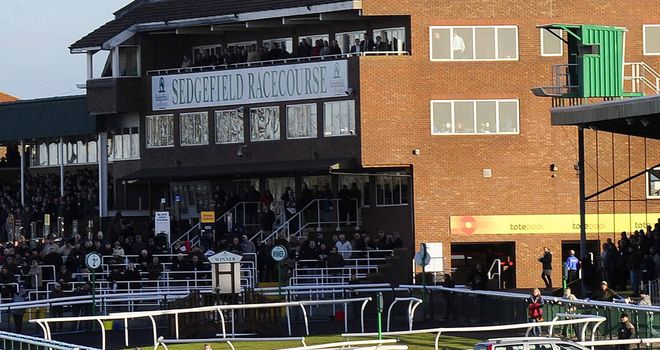 64 millimetres fell from Wednesday to Thursday evening was exacerbated by another 16mm on Saturday.
Although the forecast is favourable, there is currently standing water on the track.
Clerk of the course Phil Tuck said on Sunday morning: "The forecast has improved and it's windy today, which is helping to dry the track.
"We are 90% raceable, but there is a bit of standing water we need to get rid of. I'm certainly a lot more hopeful than I was a few days ago. If this wind keeps up, there'd be good chance we might be OK by tomorrow."