Wetherby waterlogged and more rain possible before Boxing Day card
Wetherby's meeting on Boxing Day must pass an 11am inspection on Christmas Eve.
Last Updated: 23/12/12 11:00am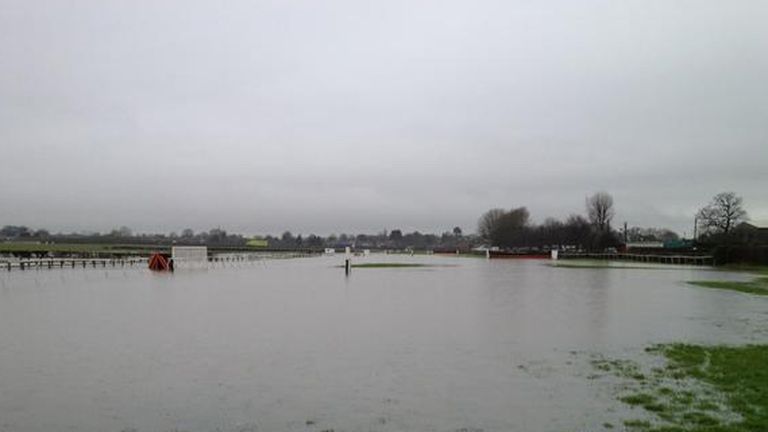 15 millimetres of rainfall fell on Saturday and although forecasts are conflicting, more rain could also be on its way in the next few days.
Clerk of the course Jonjo Sanderson said on Sunday morning: "We had 36 millimetres of rain between Wednesday night and Friday morning and that left us flooded in the back straight.
"A dry day on Friday was a massive help and I would say 40% of the water had gone, but then we had 14 or 15 millimetres of rain on Saturday which halted our progress.
"It is no worse this morning, but unfortunately it is no better and we need to see some progress to give us a fighting chance of racing.
"Originally we were forecast three dry days on the run-up to Boxing Day, but now one or two forecasts are saying we could get another 15 millimetres of rain, which we could obviously do without.
"If we are showing signs of improvement later today and in the morning, then we'll look again on Boxing Day, but if it isn't improving then I've got another decision to make. We just want to keep everyone in the picture."