John McCririck bids channel 4 farewell
John McCririck is clinging to hope that he might appear on Channel 4 Racing at some point in the future.
Last Updated: 28/12/12 1:21pm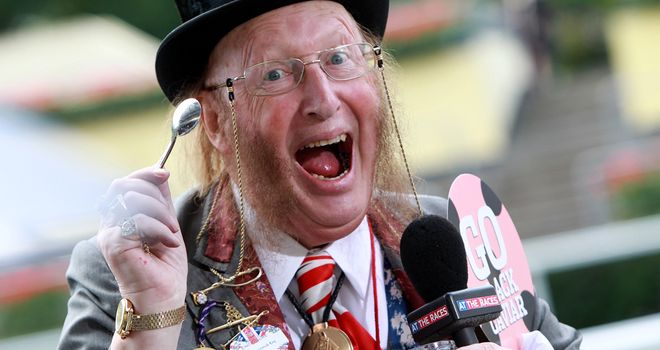 Saturday sees the final day of the long-standing Channel 4 team, with the Morning Line and racing from Newbury, Doncaster and Leopardstown bringing down the curtain.
IMG Media takes over from Highflyer in producing Channel 4 Racing which will be solely responsible for the sport on terrestrial TV after BBC coverage came to an end.
McCririck, 72, is one of several familiar faces who will not be on the new team along with Derek Thompson, Mike Cattermole and Alastair Down.
Although bitterly disappointed, McCririck described his time at Channel 4 as a "privilege".
"It's been a fantastic experience to do what you love doing for 30 years," he said.
"Nearly every other sport has someone on that has done that sport - Gary Lineker in football, the cricketers, the golfers etc.
"I'd worked in betting shops before going on to television and tried to pass on what was happening in the betting ring.
"It's been a privilege.
"There are two things different about it. There is no-one else on television who is regularly among the public, hour-in hour-out.
"There's no point putting prices on the screen. You have to be in the ring, see what's happening and try to pass on what the betting jungle is like.
"That's been a motivation and a difficult thing, but the benefit it brings is no-one can compare how bad I am. I've been lucky enough in that there's no-one else going round the betting ring like me."