Natasha Eaton discharged after fall
Natasha Eaton escaped serious injury after suffering a nasty fall in the opening race at Lingfield.
Last Updated: 28/12/12 6:13pm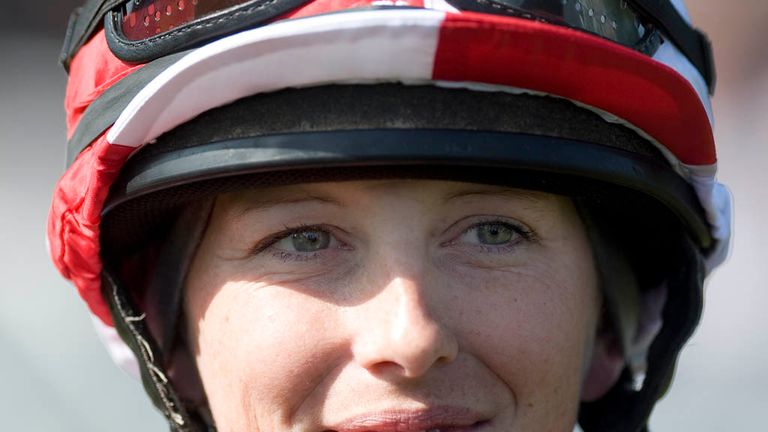 Eaton was partnering the John Ryan-trained Spin Again in the At The Races On Facebook Apprentice Selling Stakes when her mount stumbled when staying-on inside the final furlong and catapulted her into the ground.
She was taken to hospital for precautionary checks but later allowed home.
"She's been discharged from hospital and Alan Bailey (trainer) went from the races to pick her up," said Ryan.
"She has torn ligaments and muscle off her shoulder but luckily doesn't appear to have broken anything.
"At first they thought she had done her collarbone, but on deeper examination they discovered it's torn ligament and muscle.
"It's equally as painful and probably takes as long to heal, but hopefully she should be on the mend in a couple of weeks.
"She was very lucky. The horse came down close to the line and in amongst horses. She was picking up at the time and going forward.
"It all happened in a split second and she didn't have enough time to check or avoid the horse tightening her up.
"The horse is very sore. Hopefully he appears not to have broken anything. He has a few minor abrasions on the inside of his legs.
"He is very stiff and sore and has had to be administered painkillers to get him home but hopefully he will be OK again in a couple of weeks' time."