Lingfield have announced an inspection ahead of Friday's jumps fixture
Officials at Lingfield will inspect the track at 8am on Thursday for the jumps meeting scheduled for Friday.
Last Updated: 02/01/13 10:02am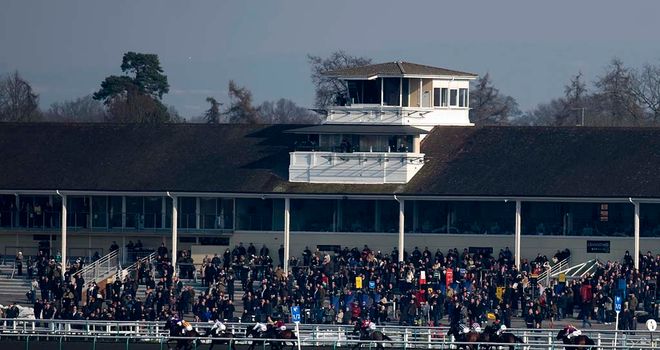 Clerk of the course Neil MacKenzie Ross said: "We had another 12 millimetres of rain yesterday on top of what we've already had and as it stands at the moment we are not raceable, there's areas of unstable ground that we can't avoid or get round.
"Hopefully we have seen the last of the rain through until Friday but it's just whether that ground will come back in time with water having sat for a while now.
"I wouldn't be sure that even with three of four dry days it will come back in time so on that basis we will keep an eye over the next few days and give an update on Thursday."