The three hurdle races scheduled for Lingfield's meeting on Friday have been abandoned.
Lingfield is hoping to hold a chase and bumper programme on Friday, despite having to call an inspection.
Last Updated: 02/01/13 2:54pm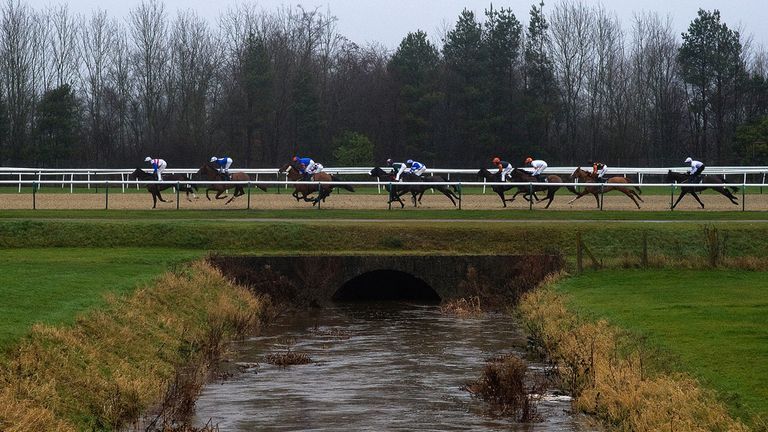 The three scheduled hurdles races have already been abandoned as that track is waterlogged and has no chance of drying out in time.
The British Horseracing Authority has agreed for two of the existing races, whichever has the most final declarations on Thursday, to be divided to form a six-race card.
"We decided to draw stumps on the hurdles course. It will not be fit so to give us every opportunity to race we've agreed with the BHA we will divide two of the races to make a six-race card," said clerk of the course Neil MacKenzie Ross.
"We are still going to inspect at 8am tomorrow and go from there. The chase course is currently not raceable. We do need to see some improvement. However, it is in better shape than the hurdles course.
"There is some light patchy rain around, but it won't make much impact, really. It's whether the course can get fit in time.
"There are a couple of areas of false, unstable ground which are pretty much unavoidable so we need to see some improvement there."
The first race will now be at 1.20pm.