Evan Williams is hoping William's Wishes runs well at Sandown on Saturday
Evan Williams is hoping William's Wishes will again confound him with another dazzling display at Sandown on Saturday.
Last Updated: 02/01/13 1:27pm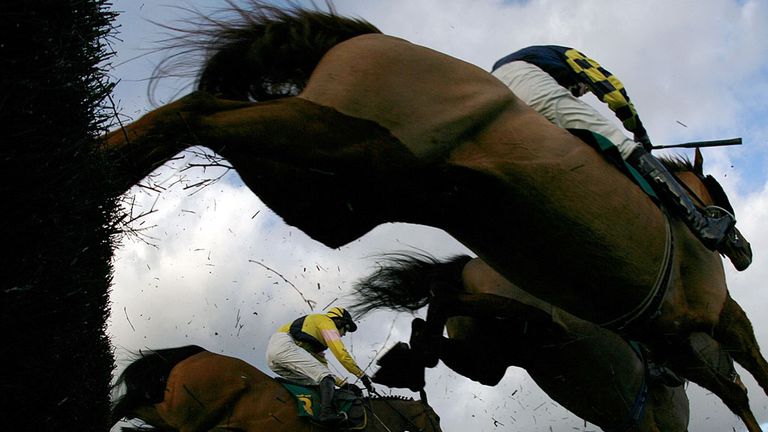 The eight-year-old surprised his trainer when making a successful return after 22 months off the track when winning at Ascot in November.
That was his fourth win on the bounce and Williams felt he had to run the horse despite being unimpressed by his home work.
The Llancarfan handler admitted that run had failed to generate any improvement in William's Wishes attitude on the gallops.
"I wouldn't be able to say if he's improved for his run last time or gone backwards," said Williams.
"He's the worst workhorse you've ever seen in your life. His work has probably got slightly worse since he ran at Ascot.
"I can't work out if he's lazy, bone idle or just doesn't like doing much at home. He looks well and he's eating well but his work is deplorable. It's worse than bad.
"It's the same scenario as when we went to Ascot, very blind. We're completely in the dark but he's going to go there, that's the intention.
"He had to go up in he weights after he won there. I don't trust the run because it was very heavy ground and I don't trust the form. I don't think it can be that heavy ground is what he wants. He's out of a Strong Gale mare and they probably want faster ground.
"He's looking well and eating well and those are the only things I can go by. As long as the lad who rides him says he's OK, then we'll run him. When he gets to the track and puts his best foot forward, he's obviously got plenty of ability."